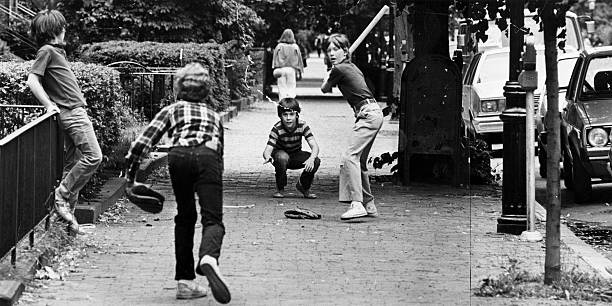 I grew up in a time when most kids played what they wanted to play and didn't require full-time adult supervision–to say nothing of scoreboards, uniforms, sponsors, etc., etc.
I think one of the wisest things my parents ever did was not to let me join the Little League. They said I'd hate it: the coach's favorites play while everybody else just sits on the bench.
So much nicer to play with patchwork rules (hit the ball past the swing set, it's a home run) and only four or five kids on a team. You get up to bat 50 or 100 times instead of not at all, you play as many innings as you please, and you don't have to waste time undermining your teammates.
But then who sees free-range kids playing outside anymore?