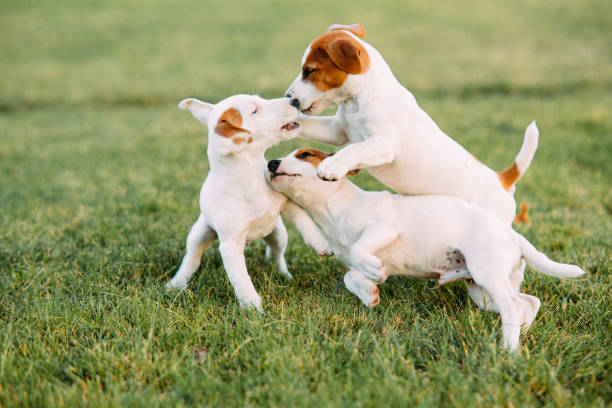 Never mind the models. Here are some playful puppies instead.
Not that years' and years' worth of advertising that stopped just short of soft-core porn ever struck me as anything but goop, but it did make Victoria's Secret the conquering giant of the women's lingerie market.
But then the lingerie giant decided to go Woke, replacing, um, "sexy" models with angry "activists" in undies glaring at the camera… and now they're taking it on the chin (https://republicandaily.com/2022/07/mass-layoffs-victorias-secret-is-going-broke-after-making-the-mistake-of-going-woke/).
VS has just laid off 160 "management employees," and last week its stock took a 4.3% hit. Sales are down. Apparently the undie-buying public doesn't like getting glared at by activists. Nor does it seem to appreciate VS's decision to "embrace transgender," etc. Oddly enough–who would've thought it?–culture-killing has a fair number of people pushing back. Buying their undies from someone else.
I haven't found any pictures of the new Sonny Liston-type VS models, so you'll have to be content with something less obnoxious.