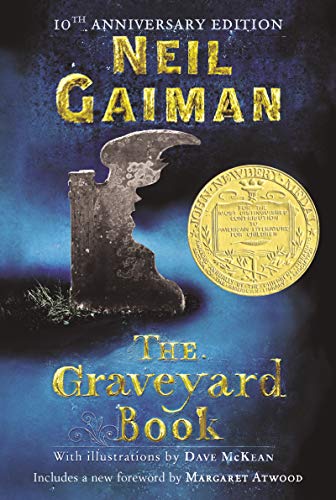 Not all the books that I enjoy reading would I recommend. The Graveyard Book by Neil Gaiman is one of them.
I admit it: I don't turn away from cheap thrills. I don't gorge on them any more than I'd eat a whole package of chocolate chip cookies at a sitting. If it's going to unsettle your faith, or get you hung up on alien ideas that no Christian should have room for… then it's best to stay away. Don't court temptation.
Scary books won't hurt me. I know of other things that can, so I avoid them.
Plus! This book makes for an interesting study of popular culture in what was once a Christian nation. Our America is following Britain down the tubes: we need to wake up to the danger, slam on the breaks, turn around, and go the other way. Fast!