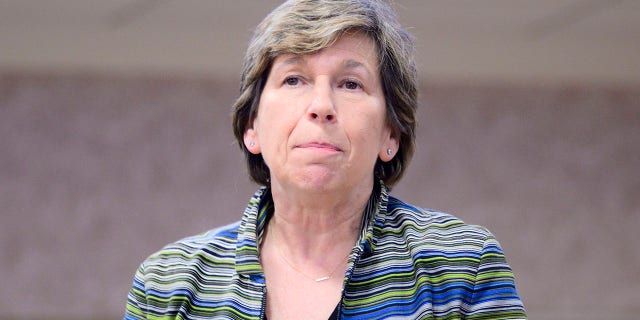 As if everything here at home were tickety-boo with our public schools, American Federation of Teachers boss Randi Weingarten has visited Ukraine "to offer solidarity and support" to the teachers' union there (https://www.thegatewaypundit.com/2022/10/wth-teachers-union-boss-randi-weingarten-enters-ukraine-assess-situation/).
Why? Because she was "invited" by the Ukrainian teachers' union, she says.
What the deuce is going on here? What does an American teachers' union president have to do with the war in Ukraine? Is she being groomed as a potential U.S. secretary of state?
What has she to offer her counterparts in Ukraine? Critical Race Theory? Helpful hints on how to herd Ukrainian children into Transgender? For that matter, what has she to offer America? Well, we already know that, don't we? And we don't like it.
If there's any set of villains who've done more damage to our country than the teachers' unions, I don't know whom that could be. There is something very fishy about Weingarten's junket to Ukraine.
Too bad they didn't keep her.