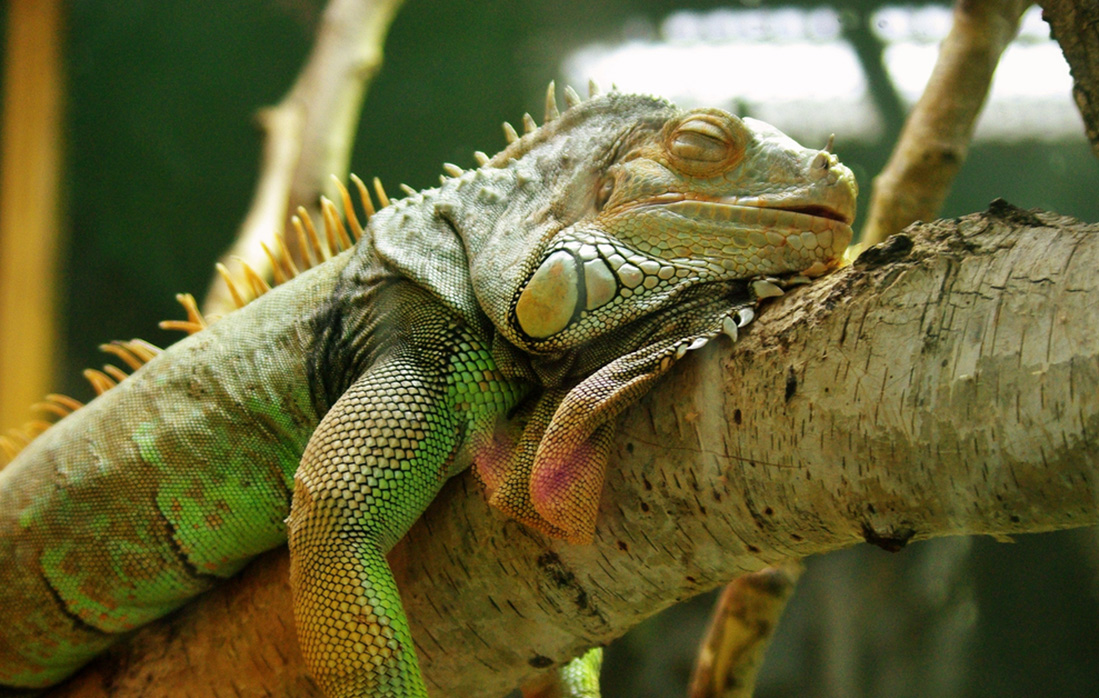 I believe this iguana is snoring. I don't blame him.
Third day after surgery, Patty is feeling much better and I'm not. Although they cut down many of the trees around here, last fall, I still got hit Saturday with one of those violent 72-hour allergy attacks–you should see the pollen on my windshield.
I had doctors' appointments scheduled for this week. I'll postpone them. For two cents I'd just go back to bed.
But it is a sunny, cool spring day out… guess I'll just have a cigar. Replenish the bird feeder and watch the fun. Yeah, that's what I'll do.