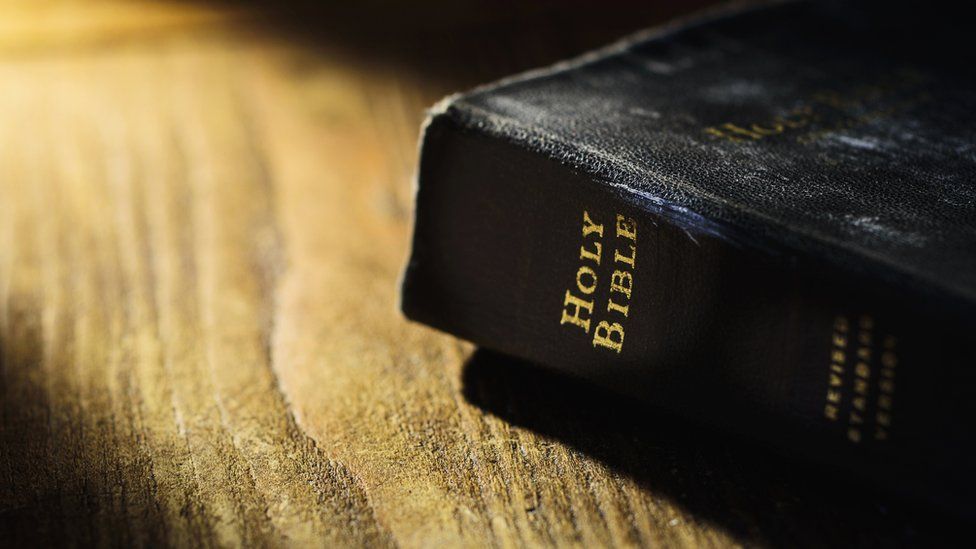 Do they really, truly, believe that kids get their vulgarity and violence from the Bible?
What do you say, America? Have you had enough yet… or do you want some more?
Well, here's some more.
The Davis school district, in Utah (wasn't there some rumor about that being a Red state–conservative or something?), has banned the Bible from elementary and middle school classrooms and libraries (https://www.bbc.com/news/world-us-canada-65794363).
Why? For "vulgarity and violence," of course! Such as… no answer to that.
Last year some of Utah's schools banned pornographic material from their libraries. Now, in response to one complaint (!), Davis is gonna ban the Bible.
Gee. When I think of "violence" in connection with children, I think of "gender reassignment," sex trafficking, and using the schools as grooming academies for child sex.
Yes, the Bible does contain allusions to God's wrath. And if we don't change our ways, we'll see some of that wrath first-hand. Don't think any smart-aleck verbal gymnastics will avert it.