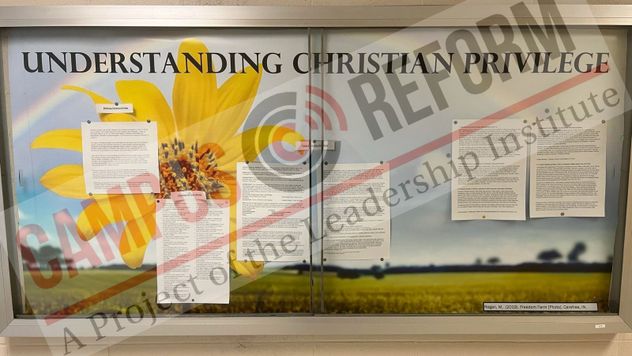 Finly, the wurd "is" Out: Crischinty it is Bad, Stinkin Bad!!!!! We kno "that" fromb the Bullertin Bord at somb grate Yunaversty in India!! (It miht by Indyaner, i'm "not" sure!)
They cumb riht Out "and" say Crischinannity it equils Wyte Souprembassy and Sisstemick Racism!!!!!! That thare is waht Crischin Prifflidge it "is" awl abuot!!!! Iff it wuzznt Truoe it woodnt Be "on a" yunaversty bullatin bored!!!!!!!
(Man am I geting Sick "of" this heer Spel Czech!!! It is Racist!!)
We helled a spatial meting of The Stodent Soviet and nhow we De-manned to Know WHY this heer Collidge it doughnt has a bullortin bord jist lyke "The" one thay has at that yunerverstery!!!!
We aslo de-manned How Cumb thare "is" no Law "yet" man-dating Awl Wytes go "To" Collidge to lurn waht stinkin Eevel peple "thay Are!""!" And thay wood has to Pay foar It themb selffs so "that" The guvvermint can Pay-Off our Stoodint Lones!!!!!!
We aslo de-manned Pressadint Jobydin dee-clair Crishtryannaty it aught To "Be" agginst The Law!!!!! The Tymb it has cumb To abbollix Crissturanety and aslo dee-clair Trans Ginder foar awl!!!!! Weather thay whant It or nott!!!!
Too Day the bullertin bored to-marrow The whorld!!!!!!
[Editor's Note: the dean at Indiana University-Purdue University says he was "not aware" of the bulletin board. Asleep at the switch we guess.]