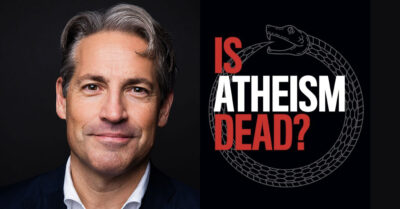 If you believe what you see on PBS or read in Time, you might easily form the impression that scientists are in a united front against "religion" in general and Christianity in particular.
Not so, writes Eric Metaxas. And he has the evidence to prove it.
https://chalcedon.edu/resources/articles/review-is-atheism-dead-by-eric-metaxas
Metaxas interviewed many credentialed scientists who are not atheists. They pointed to gaping holes in the atheist argument, and didn't mind being quoted by name. They cited any number of reasons why a godless, materialistic universe simply can't be. Their opinion is based on their observations of nature, and their discoveries.
Prominent, face-time=grabbing atheists–Richard Dawkins springs to mind–get their fair share of pies in the face. Don't ask me to paraphrase the scientific arguments: I know my limitations. The book itself is well worth reading; and you'll find some surprises in it.