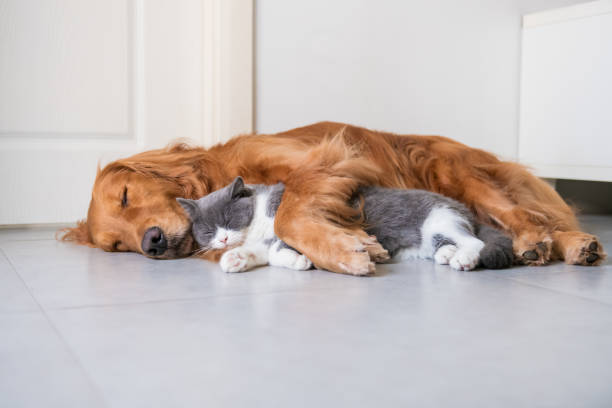 Do you ever wonder what goes on in the minds of domesticated animals? It must be very different from the mental landscapes of wild animals. I mean, I had an iguana whose best friends were all mammals. He used to cuddle up on the bed, on cold days, with a dog and a cat. But the other cat he would chase out of the room… because she liked to poop in the bed. I was grateful to him for that.
So we see all these videos featuring animals, assorted pets, acting like nothing you'd expect–and I can't help but wonder, is God trying to show us something? I think He is. When you see a cat or a dog nestling with a band of chicks or ducklings–instead of eating them!–you just have to wonder how such a thing can be.
If animals can get along together, why can't we?