Crikey, Halloween is comin' atcha fast! Byron the Quokka here, with this weekend's wealth of television entertainment which may or may not get you pumped for Halloween. Here's a sample:
6:48 P.M.  Ch. 08  HAMSTER NEWS–Just what it sounds like
This is the replacement for "Guinea Pig News." It features hamsters running around squeaking. And it's creeping up on the mainstream news shows in the ratings. Archie the Anchor doesn't speak a word of any human language… but who cares?
7 P.M.  Ch.14  A CLASSFUL OF IDIOTS–Grim and terrible sitcom
High school English teacher Floyd Grendel (William Conrad) has more than he can handle with this roomful of happy-go-lucky violent psychopaths. Tonight: Too late to stop the human sacrifice in study hall, Floyd agrees to a blind date… but is she human? Annie: Debi Gesundheit.
Ch. 61  YOU BET YOUR VITAL ORGANS–Game show
Join host Jimmy "Bug Boy" Fraud for a game that's literally life and death! Contestants who desperately need organ transplants take on a panel of Shaolin monks in a studio stickball game (really, we don't know what we're saying half the time).
7:39 P.M.  Movie–Lots of jidrools in dinosaur suits
Jackie Chan stars as a washed-up Shakespearean actor who sics Barney the Dinosaur on his critics ("If you think I was bad in King Lear, wait'll you see this!") The is the only film put out by Beezer Productions, filmed on location in Bumpus City, Croatia. 887 minutes. The Oaktag Kid: Liu Chia Hui  My Little Margie: Sarah Heartburn. 18th Parachute Regiment: The June Taylor Dancers.
That should be enough to get you started! Trivial Fun Fact: Some of the June Taylor Dancers actually cried when they were pushed out of the plane. Makes you think, eh?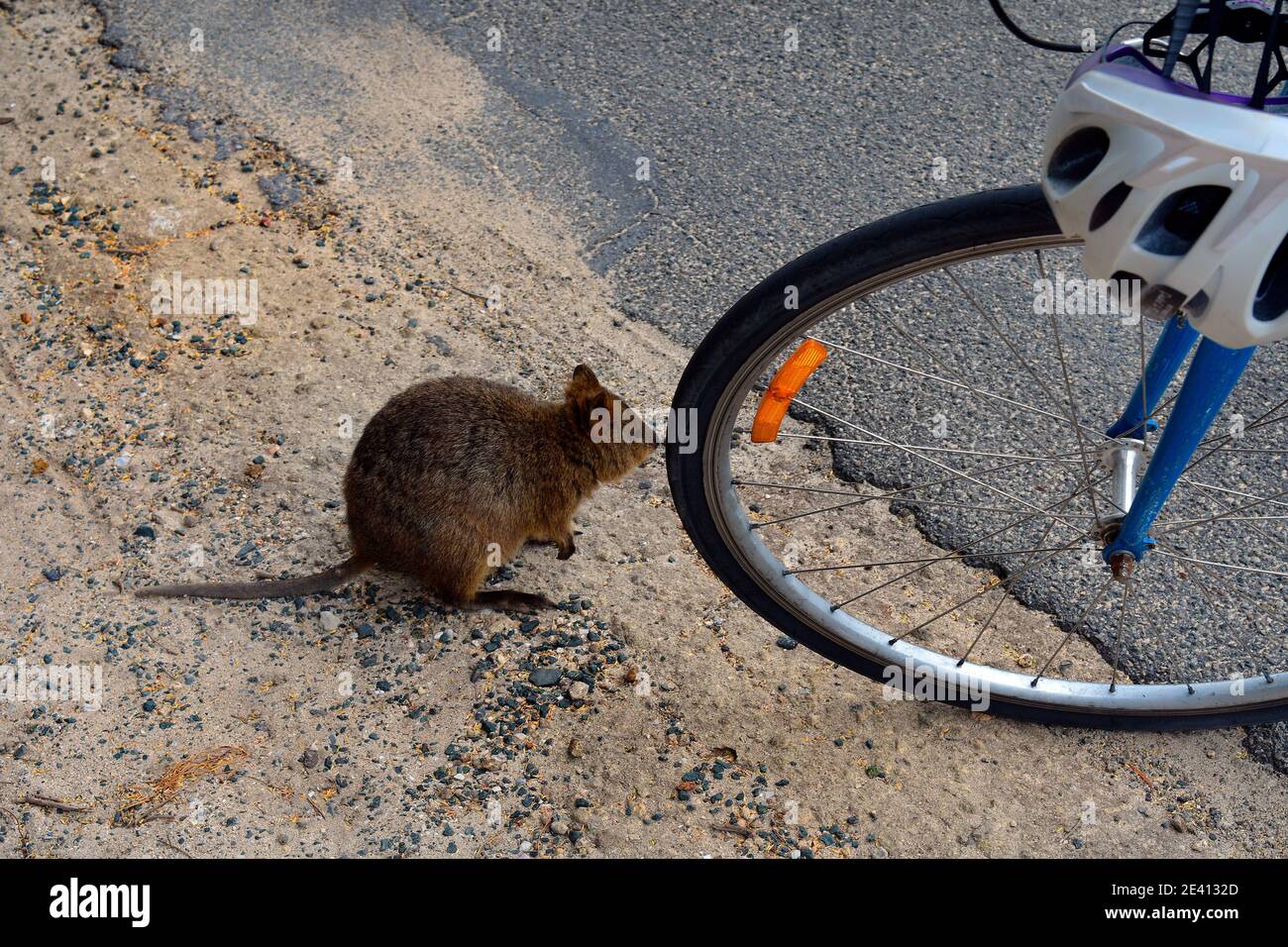 Waiting for the show to start, I'll check out this bicycle. Maybe we can make it a comment contest prize. Byron the Quokka, signing off.