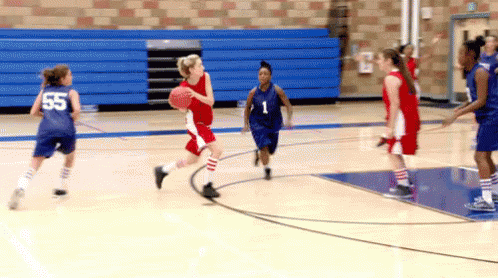 Oops. Well, at least they're Diverse…
Hold on to your hats–uh, better yet, hold on to your paychecks. You won't believe what they're paying the women's basketball coach at the Looniversity of Wisconsin.
A cool $650,000 a year.
And her team stinks.
Wisconsin Women's Basketball Coach Brags About Team's Diversity, Has Horrible Record In Madison
Yeahbut, yeahbut! What are mere wins and loses compared with the glories of [trumpet fanfare] Diversity? Who cares if the team can't even approach mediocrity? This is, after all, The Age Of Nothing Works.
I do remember when the highest-paid public employee in New Jersey was not the governor, not the State Police commandant, not the state attorney general. No, precious: it was the Rutgers football coach. Oh, priorities!
I am sure that somewhere out there is a college sports coach being paid a million dollars a year… but I haven't the heart to look it up.
Keep that tuition money comin', folks.