Introducing Chapter CCCLXIX of her epic romance, Oy, Rodney, Violet Crepuscular deplores the actions of a Scurveyshire mob bursting into Coldsore Hall in pursuit of Sir Robin Banks, the aristocratic thief. "I deplore the actions of the mob," she confides in the reader, "but I have no choice but to tell the story as it unfolds."
Lord Jeremy Coldsore and his boon companion, Willis Twombley, the American adventurer who think he's Sargon of Akkad, can only stand helplessly by as the mob rampages throughout luxurious, ancient, legendary Coldsore Hall. By and by they grow weary of standing helplessly by, and begin to visit some of the rooms through which the mob has passed. In doing this, they discover Wet Willy, an aged footman who has been secretly living in the hall for decades.
"Didn't my father dismiss you some thirty years ago?" demands Jeremy.
"He did," says Willy, "but I could hardly leave poor Twiddles to fend for himself, could I?"
Jeremy recoils in horror from the sight of Twiddles, a large Canadian mud puppy. WordPress recoils in horror from showing a picture of it. Suffice it to say it's a very large salamander with external gills, red and bushy, and a ferocious temper which moves it to snap viciously at the nearest hand.
"Ain't he cute?" says Willis.
"You've been here–with this… creature–all this time?" marvels Lord Jeremy. "What have you been eating?"
"Mostly Wheaties," confesses the aged footman. "I sneak into the kitchen in the dead of night and steal them."
Just then they are interrupted by a lusty roar from the mob: they have captured the aristocratic thief.
Here the chapter breaks, owing to computer problems.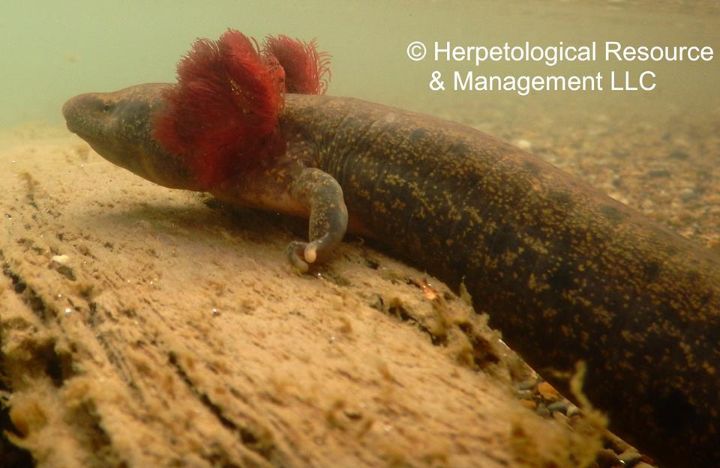 (Got it in after all–I think.)