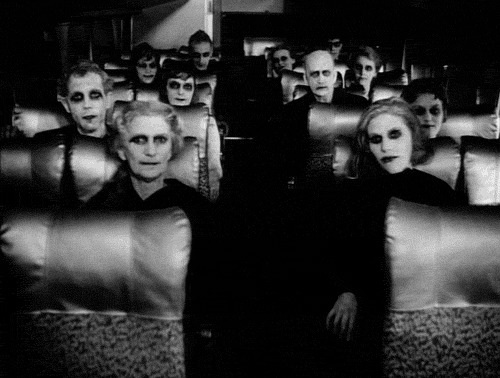 Sure you wanna go where this bus is goin'?
School boards acting like German officers occupying France. Critical Race Theory. College. Transgender jihad. Superman's son is a homosexual. Citizens of the world. And oh, God, transhumanism: leftist bigwigs to live forever.
Believe it or not, it's not really all that much fun to write about this stuff. Well, I mean, given that these are all symptoms of a culture in the grip of a potentially fatal disease–and only just a few of many symptoms, at that–kind of takes the zest out of the enterprise. Like, how in the world is anybody gonna satirize this schiff?
It can get you down.
"Why do the heathen rage, and the people imagine a vain thing?" (Psalm 2:1) "Vain" is putting it mildly. And so much of it is nothing more than babble! Pure meaningless drivel. "Our commitment to diversity–" how can you even say that without your tongue going on strike?
(And the useful idiots come swarming out of college like the zombies in Carnival of Souls, brandishing their degrees in Gender Studies, gibbering so mindlessly, they can't even understand themselves… You really do wonder why Democrats ever have to cheat to win.)
Sun's out! Back to my book.