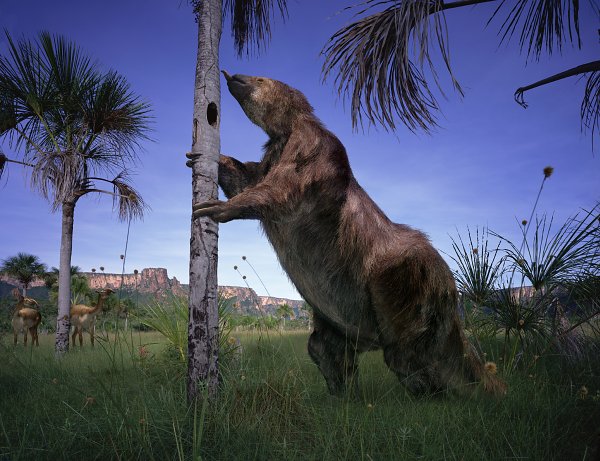 This is from before we all went sloth-mad:
https://leeduigon.com/2015/08/16/a-sloth-as-big-as-an-elephant/
There were a lot of ground sloths, once upon a time. They were all big, and the biggest one, Megatherium, was bigger than an elephant. Artists used to show them being preyed on by saber-toothed cats, but that was before we learned that Megatherium was virtually immune to attack by anything short of an anti-tank gun.