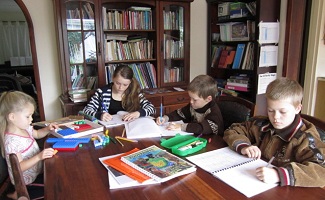 Throughout the 1970s and 80s, Chalcedon founder R.J. Rushdoony campaigned tirelessly for Christian education, homeschooling, and Christian schools. He traveled all over the country, testifying as an expert witness in many homeschooling trials. When he started, Christian homeschooling was forbidden in many districts. Today, it has spread from coast to coast.
Chalcedon continues its work for Christian education, with our own homeschooling mentor, Andrea Schwartz, at the helm. For example:
https://chalcedon.edu/blog/the-future-of-christian-education-and-why-it-matters
It's hard work, traveling to conferences, networking with homeschooling parents all over America, blogging and writing about it, spreading the word and walking the walk. We're proud of Andrea's unceasing efforts for the cause.