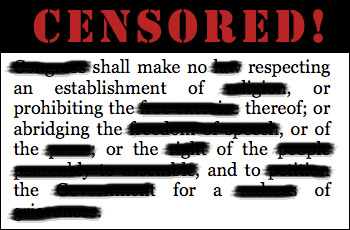 Since I wrote this, a reader, "John Jr.," has alerted me to some further information about WordPress deciding to ban Fellowship of the Minds. This argues that WordPress succumbed to heavy pressure from the fake news giant, The New York Times. I haven't had time to check that.
https://newswithviews.com/internet-censorship-running-wild/
Leftids don't believe in free speech. The only freedoms they believe in are bogus "rights" invented just the other day: the "right" to enjoy any kind of fornication that your heart desires, the right to sponge off normal people, and the right to silence anyone who isn't you.