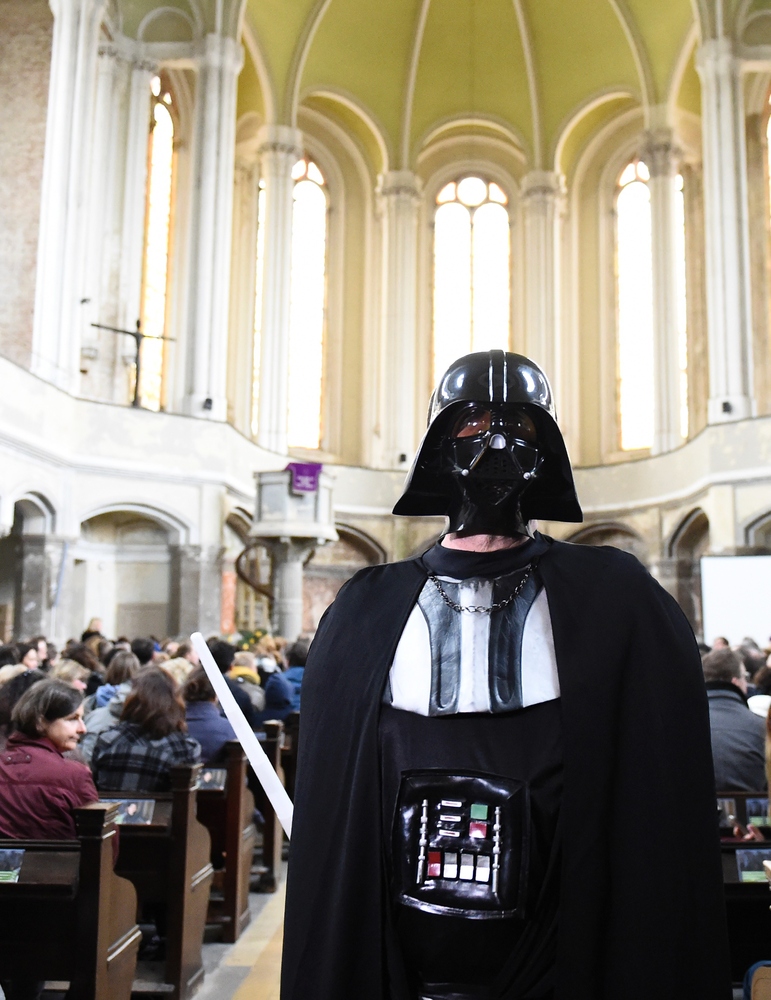 One of those things I never worry about is Christmas-time church services being too Christian. But in case it worries you, there's a pastor in Germany who has a solution to the problem.
https://leeduigon.com/2016/02/03/star-wars-pastor-doesnt-want-his-church-to-be-too-christian/
Tailoring your church services around a popular movie series looks like a sure-fire way to pump up church attendance. If you get bored with Star Wars, you can start on the Harry Potter movies, or Rocky, or Jurassic Park–any old franchise will do.
I can't remember which apostle it was who first worried about Christianity being too Christ-centered, but I'm sure this pastor in Germany could tell you.