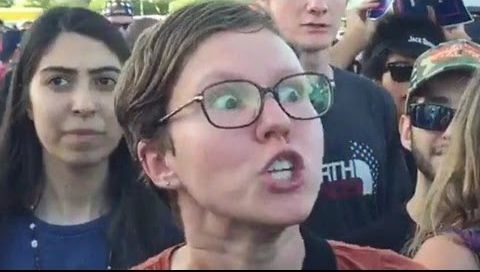 They're so mad!
Suddenly my wife's Facebook page was filled with libs saying the president should be assassinated, wishing death on him and his family, spewing hot, steaming hatred all around. This in spite of Facebook's announced intention to rein in "hate."
It only counts as "hate" if they say so. Apparently it's not "hate" if leftids do it.
The yops wailing about "hate speech" are the biggest haters around. Half of them actually sound psychotic.
So she had to de-friend her liberal friends. If she wanted to listen to that, she could get a job as an asylum keeper.