You've already asked yourselves, "What's a barylambda?" It's this animal pictured above, which exists no more. I love that picture, though. I'd swear it was shot in Edgar Woods, the way it used to be before Democrats paved over every square foot of it. That background does take me back!
This is one of my favorite prehistoric mammals. That long, powerfully-muscled tail looks like it ought to be on a dinosaur, not a mammal. I can't think of any mammal today that has a tail to match it.
I was always delighted when my Free Prehistoric Monster in a box of Wheat Honeys or Rice Honeys turned out to be a barylambda. Like this one: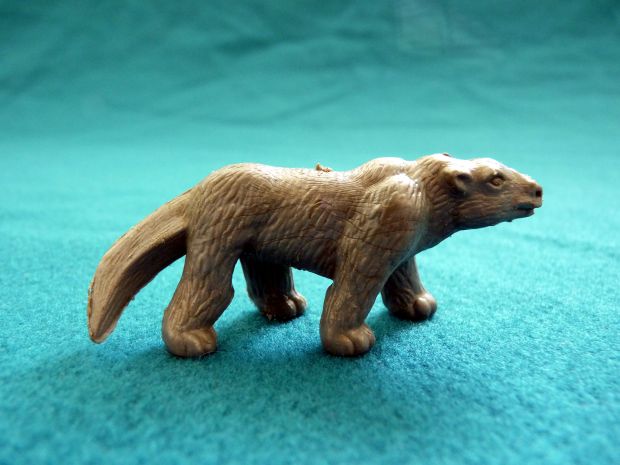 *Sigh*  Even if we could get the barylambda back, we'd still need a woods to put him in. Our local Edgar Woods was just perfect, but it's gone as surely as the barylambda.
I hope God remembers to put it back when he restores all things.