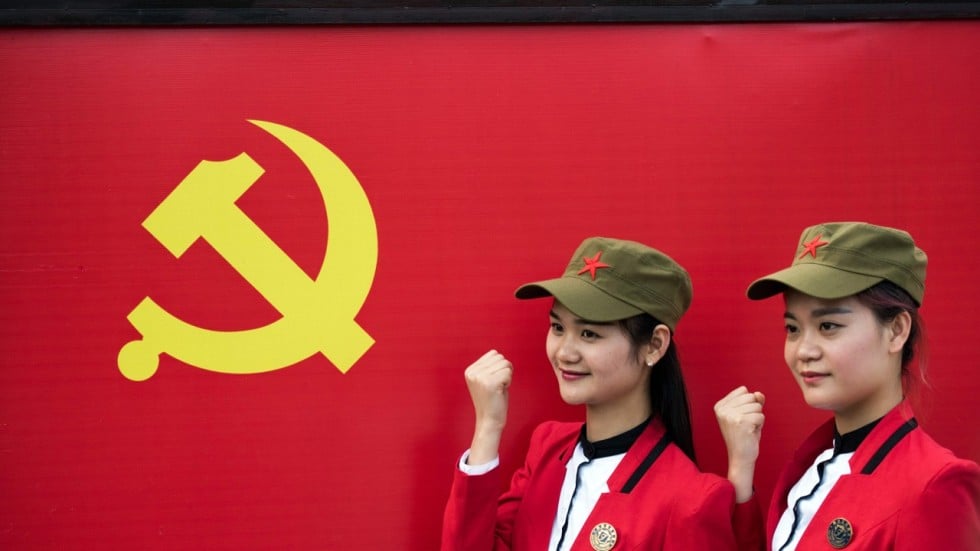 Communism makes young people happy!!
Just going by current events, you'd think it would hardly be necessary for communist China to try to influence our Western colleges and looniversities. I mean, these schools are already pushing communism–right?
Nevertheless, the Chinese government's department of "education and propaganda" (they don't see much difference between the two) has taken pains to set up "Confucius Institutes" at colleges throughout the United States and Britain–148 of them here at home, and another 29 in the UK (https://www.breitbart.com/europe/2019/11/06/chinese-communists-infiltrate-uk-universities/).
The Confucius Institutes promote Chinese interests in general, and in particular, they labor to steer study and discussion away from "the three T's"–Tibet, Taiwan, and Tien-an-Men Square. In Britain they've been able to get lectures and conferences on those subjects canceled and have confiscated students' papers dealing with those topics. They also do a bang-up job of intimidating Chinese students who are studying abroad.
Here in America, Senator Josh Hawly–Republican, of course, from Missouri–no Democrat would dream of doing this–has called for a Congressional investigation into the Confucius Institutes' influence on American "higher education." Somehow he doesn't think it's a good idea to be pumping American students full of Chinese Communist Party ideology. Not that American communism is any better.
We have way more colleges and universities than we need, with way too many students in them, pissing away four, five, or six years of their lives, with way too many Far Left kooks "teaching" them a lot of garbage–and it's costing us way, way, way too much money. In fact, we're "educating" ourselves to death.
Defund the universities. Now.