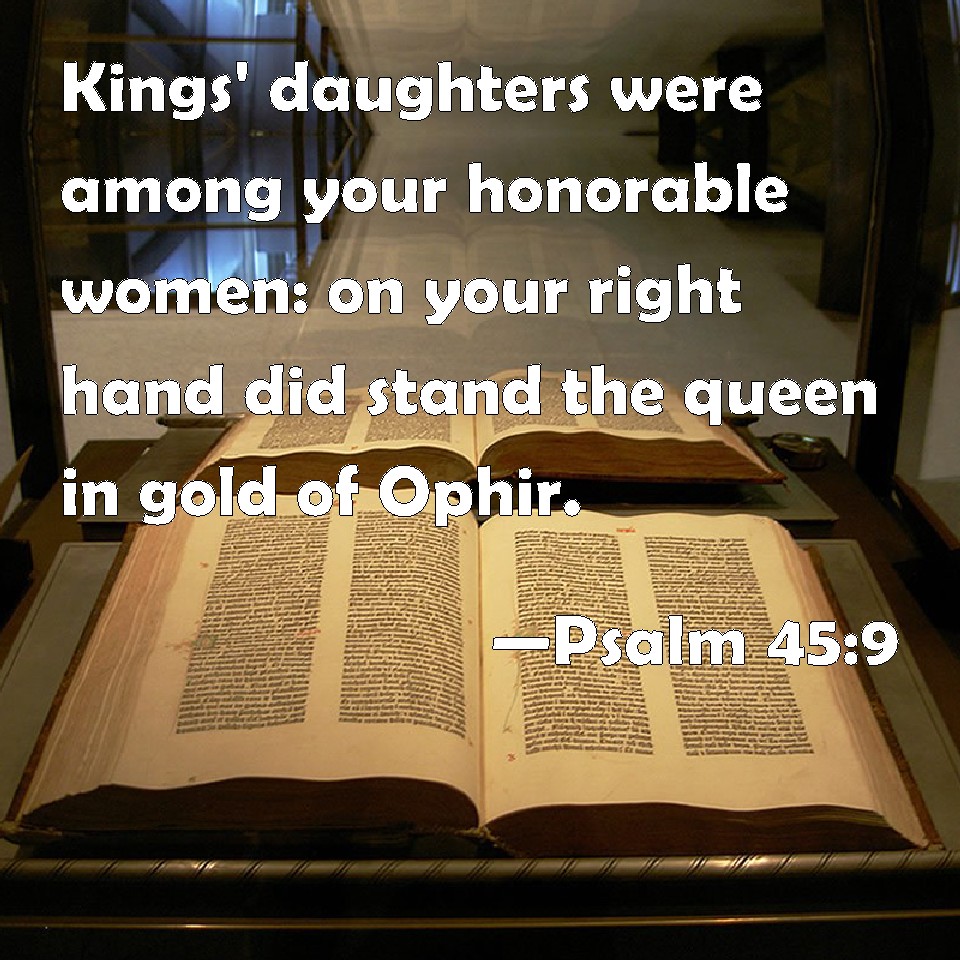 Once upon a time, King Solomon sent an expedition to a place called Ophir, which brought him back 450 talents in gold (2 Chronicles 8:18). In 9 Chronicles 13, we are told the king's total revenue amounted to 666 talents. Solomon was the richest king of his time, and that one trip to Ophir netted him about two-thirds of a year's revenue.
But where was Ophir?
We don't know. The Bible doesn't tell us–probably because, at the time it was written, people knew where Ophir was and didn't have to be told. And it was famous for its gold. Psalm 45 speaks of "the queen in gold of Ophir."
There is no mention of Ophir in the New Testament. Was that because the name had changed? Or maybe Ophir's civilization had collapsed.
Where was it?
Speculation as to the location of Ophir takes Solomon's ships as far afield as the coast of America, the Philippines, India, Sri Lanka, and Central Africa. There's no archaeological evidence to support any of those theories.
But we do know–and have evidence for it–that the ancient Indus Valley civilization sent trading ships up the Persian Gulf to Arabia and Mesopotamia. Probably Mesopotamia sent ships to the Indus. Personally, that's where I think Ophir was. It's a long way from the Gulf of Aqaba on the Red Sea, where Solomon's ports were. But Alexander the Great was able to send ships from the Indus back to the Persian Gulf; they surely could have continued around Arabia and up the Red Sea. There were plenty of ports along the way, for rest and re-supply.
If Solomon flourished around 900 B.C., the Indus Valley civilization was already out of business by then; but other civilized people now lived there.
We do tend to sell the ancients short, and think they couldn't possibly have done things that no one else did till modern times. Thor Heyerdahl made a pretty good career out of poking holes in this doctrine. Of course, nobody believes anymore in any of the things he said or wrote; but no one can deny that he built accurate re-creations of several kinds of ancient vessels and successfully sailed them on long voyages. If he could cross the Atlantic on a boat made of reeds, then at least it was possible for someone in the ancient world to do it.
But we still don't know where Ophir was.