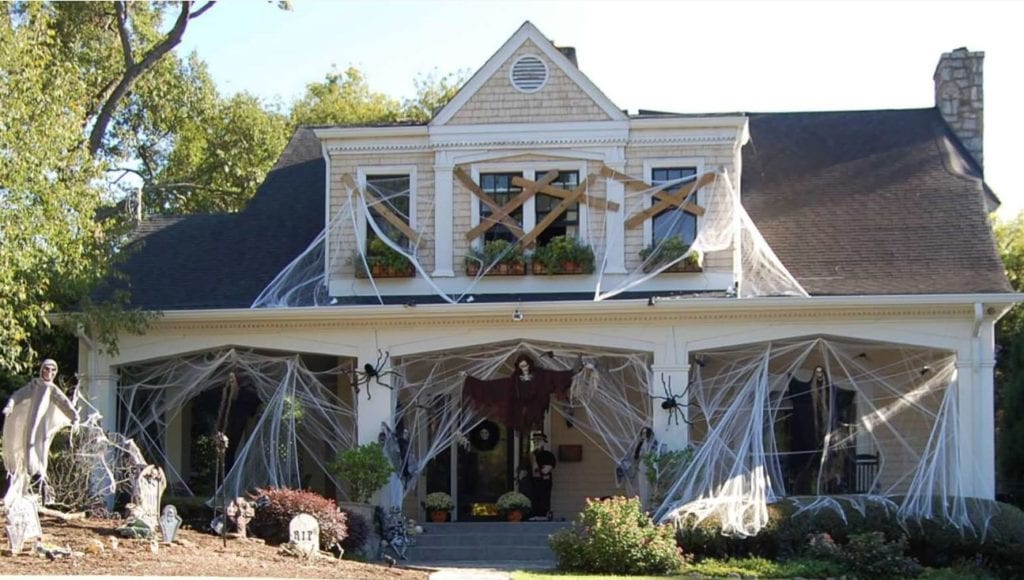 People were happier last year. They had more fun.
We've just come back from our annual drive around our town to gawk at Halloween decorations; but there isn't much to see this year. Even the side streets that had really spiffy decorations last year could only mount a half-hearted effort for 2020.
Why is that?
Well, for one thing, we have an election looming up that will land us very badly in the soup if the Far Left Crazy wins. Ghosts and monsters can't compete with Democrats when it comes to scaring people. And for another, too many of us lost a terrible amount of money–and morale–when Our Experts decided we could beat COVID-19 by shutting down the national economy. The virus is still here, but a lot of small businesses aren't. And the Dems are talking about shutting down again. Our misery really turns them on, big-time.
This is the year that the locusts have eaten down to the ground. The year "mandates" replaced laws. We lost big chunks of our freedom and are wondering if we'll ever get it back.
Putting up all that goofy Halloween stuff around your house–it's fun! It brightens things up. We've just had seven straight days of rain, we could use some brightening up.
But normalcy is never coming back until the Left is beaten down to dust.