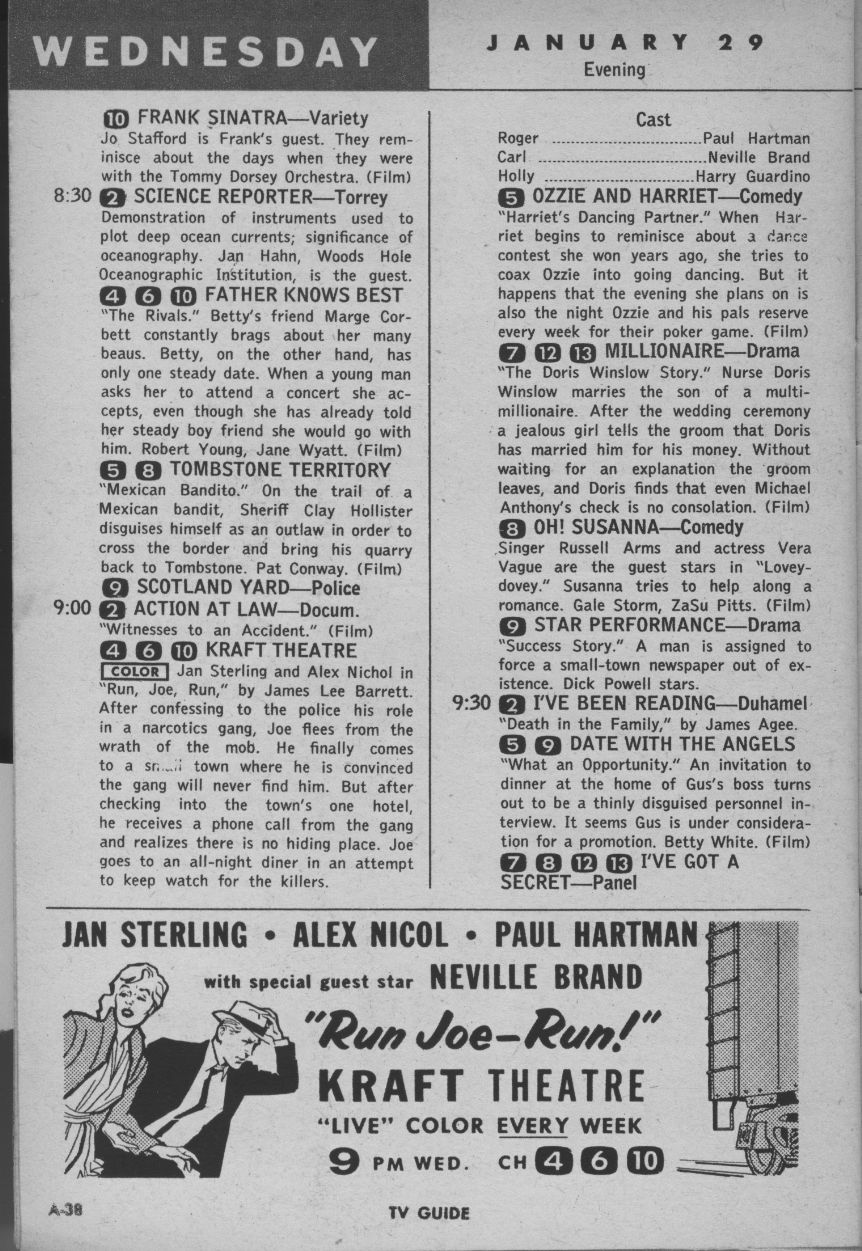 G'day! Byron the Quokka here with this weekend's TV listings, brought to you–and don't ask me how!–by Quokka University.
And it's a good thing I'm here, because the other computer has practically driven Lee up the wall and I'm afraid the top of his head will blow clean off. Here on Rottnest Island, we call that "blowing the top of your head clean off."
So unwind with some of the best TV on earth!
8 P.M.  CH 03  UNCLE BILLY–TRAGEDY
Still living in the mud puddle, Uncle Billy gets a hoot when a large grasshopper crawls up Mrs. Pandemic's dress. Uncle Billy: John Gielgud  Mrs. Pandemic: Loretta Lynch   The Terminator: Arnold Schwarzenegger
CH 04  JAI ALAI ON ROLLER SKATES–SPORTS
The Ulan Bator Lake Smelts vs. Free & Independent News Media! Jai Alai played on roller skates is a whole new concept in sports, pioneered by Bernie Sanders and the United Nations Nit Commission. Losers get beheaded!  Announcers: Tony Kubek, Howard "Get Off Your" Duff
CH 07  HOLLYWOOD HOMUNCULI–GAME
Only one of the Hollywood stars on the panel is an actual human being! The other three have been dredged up from wells and other deep places of the earth. Under intense pressure that can hardly be imagined, contestants try to identify the real star before the three alien imposters do something really terrible! Host: Louisa May Alcott, with Francisco Franco and his orchestra
8:14 P.M.  CH 11  MOVIE–IMMATURE ADULTS
"Dog My Cats" (1952) Accidentally drafted into the Egyptian Navy, the Bowery Boys try all sorts of tricks to escape before the Suez Crisis happens! Leo Gorcey, Huntz Hall  Nasser: Red Barber  Clairvoyant: Esther Williams  Soothsayer: Yogi Berra
8:30 P.M.  CH 05  IT'S A MATCH!–GAME SHOW
Host Christopher Lee randomly selects members of the studio audience and uses a panel of criminals to match them up for dates–after embarrassingly candid interviews! Music by The New Beatles and Hillary Clinton's Good Time Charlies Kazoo Band.
Well, that's enough for now; we don't want anyone getting over-excited. This is Byron, signing off before they catch me.