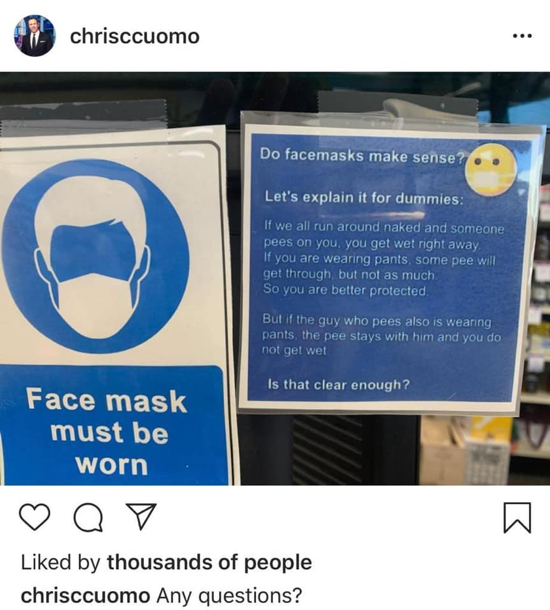 This morning's grocery shopping brought me to Whole Foods, where Cerberus at the door scolded me for my mask not being high enough. "I need you to put that over your nose," she said. "I need you to pinch it so it doesn't slip down." I need you to do this, I need you to do that: somebody's been watching too many TV cop shows.
Well, sunshine, I don't care what you need. This encounter degenerated into a shouting match. I'm not proud of this, but I'll tell you what these little tinpot tyrants do need–a realization that the consent of the governed is wearing very, very thin. But meanwhile, if you don't wear the mask the way they like it, they won't let you buy food. Tom Paine is spinning in his grave.
Did I wake up in Communist China this morning? They can actually order you to wear a mask? What kind of country is this turning into?
Just the kind that Democrats want: no land of the free, no home of the brave: just a lot of timid little sheeple who tamely obey the government. Feh!
This has to stop. We have to find a way to stop it.