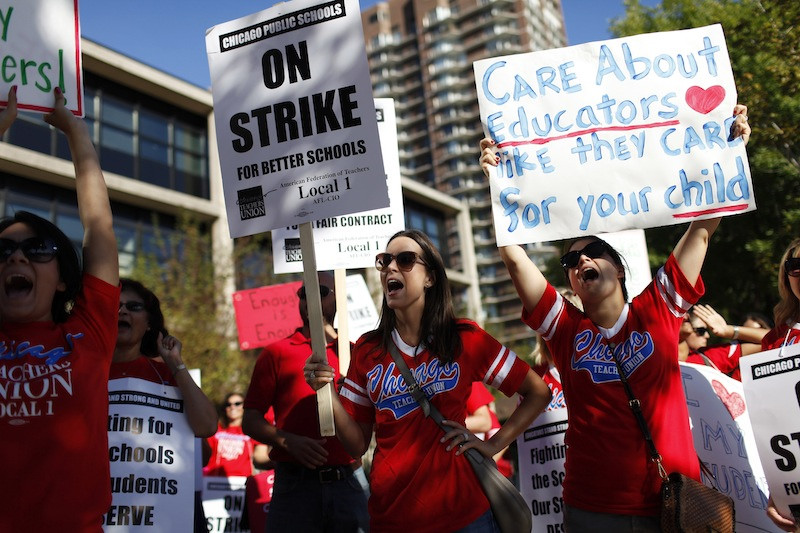 Sometimes you get involved with everyday life and you don't notice certain things that are going on around you–mostly because, at this point in time, they don't affect you, personally. By the time you do notice them, all you can say is "What? How did that happen?"
Exiting the 1960s, communities owned the schools that served them. There were already a few rough spots, but not much to worry about.
But by the time we got out of the 1970s, we had a U.S. Dept. of Education, state departments of education, politically powerful teacher unions… and we didn't own our schools. Presto! The people who pay for the whole business have lost their ownership rights! Now you see 'em, now you don't.
I remember, in the 60s, a few times the local school board tried to get frisky with sex education. Parents thronged their meetings to straighten them out. The board always backed down. They had to. Ultimately, the community's voters were the highest authority. You couldn't hire people they didn't want to teach, and couldn't peddle stuff they didn't want being taught.
In the mid-70s "directives" started coming down from Trenton; and again, presto! The local school board, elected by the community that paid for the schools, had no choice but to obey the state. So when the state said "Sex ed now," the board could only say, "Yes, master."
And somehow the people stopped coming to the meetings to object, stopped paying attention… The local school boards had been transformed into rubber stamps for the state and federal governments. School board elections featured extremely low turnouts–because it didn't matter who you elected!
The things that are routinely "taught" and done in public schools today would have been impossible, unthinkable, in 1965. Teacher strikes? Hah–not legal. Preaching hatred of America? Not on your life: they'd run you out of town.
What a hustle this turned out to be. We still pay for it, 100%, but we have zero ownership rights. And most people don't bother anymore. They say "It's free," because the money is sucked straight out of their taxes and they don't have to write a check. "It's free." Hot dog.
If there is any single thing chiefly responsible for the ruin of our country, it would have to be what we laughingly call our public education system. Carve it on our nation's tombstone: "Educated themselves to death."
And I haven't even mentioned the monumental damage done by our, um, colleges and universities. My blood pressure won't stand it.