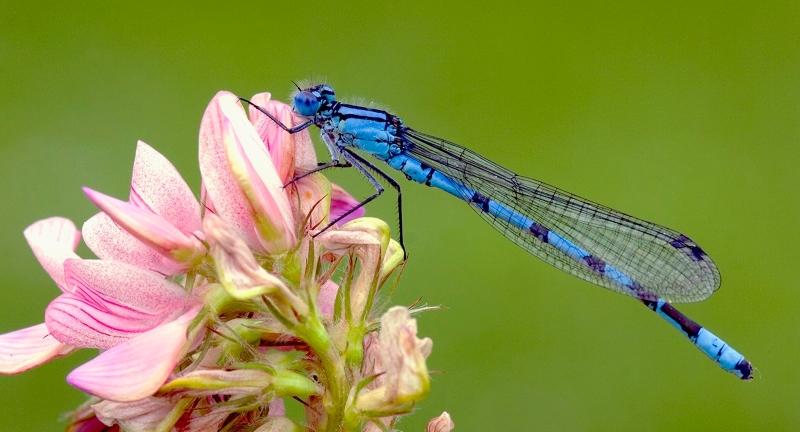 Enough is enough: these stories have upset me. Here's a nice damselfly instead.
Boy howdy, I'm tired! And bad nooze has piled up–I'll never be able to cover all of it. But there are school stories you should know about.
*A 5th-grade "teacher" on Long Island, NY, forced a 9-year-old girl to agree she wanted to "change her gender"–without, of course, her parents' knowledge or consent (https://nypost.com/2023/02/28/ny-teacher-forced-5th-grader-to-go-by-male-pronouns-suit/). She did it by constantly, for months, referring to the girls as a boy and calling her "Leo." The "teacher" also urged the rest of the kids in her class to "try being gay." The parents are suing the school district. Too little, too late, folks: the school reported the 9-year-old as now having fantasies of suicide–thanks to her "teacher."
*A teacher in Florida decided to celebrate Black History Month by have the white kids in his class bow to the black kids and make like their servants (https://vdare.com/posts/get-your-kids-out-of-public-school-black-teacher-in-florida-on-leave-accused-of-forcing-white-students-to-bow-before-blacks-during-black-history-month)–so he's now "on leave" and they might fire him. We can rule out the Criminal Mastermind Factor: he posted video of the classroom hijinks on the social media. Some students and parents stuck up for him, but the administration was nevertheless appalled by what it called–rightly, probably, "exploitation of children for political purposes."
And again the question is, and must be: Parents! Why in Heaven's name do you continue to send your kids to public schools? Hey, if you really like what your kids are being taught out there, I'd love to hear from you.