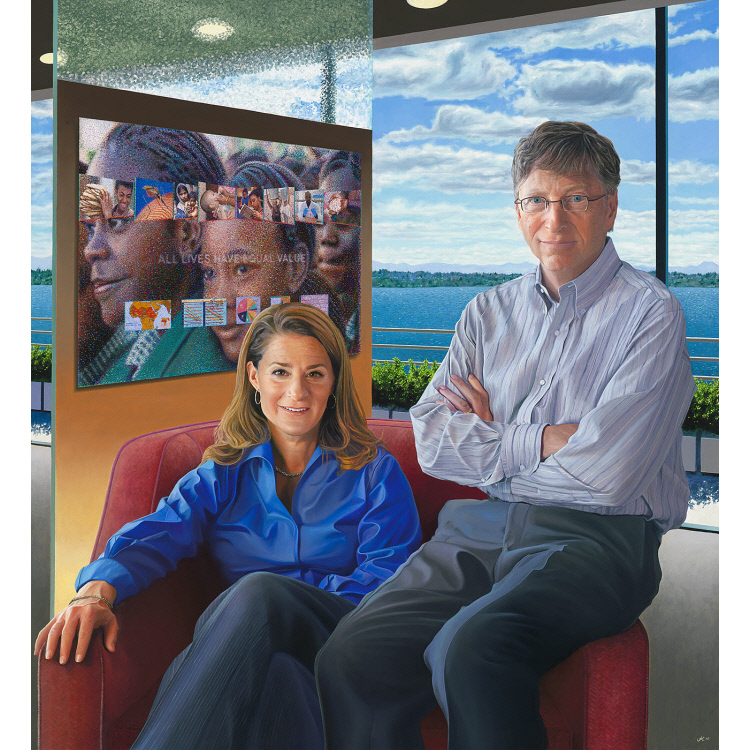 Would you buy a used planet from these two?
By now most of you know that uber-globalists Bill and Melinda Gates are getting divorced after 27 years of marriage.
And I'm wondering what happened to all those reports, over the years, of Bill Gates saying we gotta use vaccines to reduce human fertility and depopulate the earth, etc. (https://www.bbc.com/news/world-us-canada-56975466). But there's nothing out there but self-proclaimed "fact checkers" who never fail to "discover" that nobody at Far Left Crazy ever says or does anything bad.
See, I'd have a problem taking a medicine promoted by some guy well-known for saying we have to cut the human race down to size. So suddenly all those sayings have disappeared, except for where they're brushed off as "conspiracy theories."
Honk if you have ever seen the Russia Hoax written off as a conspiracy theory only believed in by Democrat wackos.
So now, unless years ago you had the foresight to preserve Bill Gates' remarks about the need to reduce the population–and I didn't–you have no way to know for sure whether he ever really said those things. Sorry, but I see no reason to trust the "fact checkers."
And we are still looking for some reason, any reason, to believe that COVID is the most deadly disease ever to confront humanity, requiring unprecedented, extraordinary, and even bizarre measures to stave off extinction.
They've never proved that to us, have they?
If anyone out there, anyone at all, can produce a reason to trust the global government crowd, hey, I'd love to hear it.