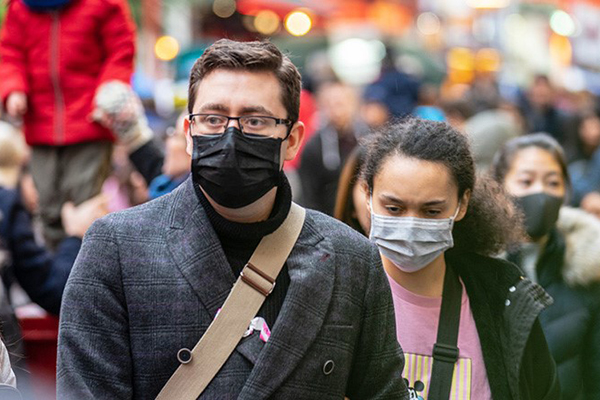 Yesterday was supposedly the end of our Mask Mandate here in New Jersey. Free, free, free at last!
So we went to the grocery store. There were a lot of people shopping, and I was the only one not wearing a mask. My wife, waiting in the parking lot, said she must've seen at least 50 people go into the store and not one of them (except me) wasn't wearing a mask.
Got the sheeple trained real good, don't they?
I mean, could we back off a couple steps and just take a look at this? First the experts call the face masks useless, then we've got a mandate and they'd like us to wear two at once. First the whole idea that King COVID escaped from the Chicoms' mad scientist lab in Wuhan was only a krazy konspiracy theory. Now it's something that has to be "investigated." By a "president" whose whole family is in the Chicoms' pocket! Can you say "towering gigantic conflict of interest"?
They've been playing games with us from Day One of this COVID mess, changing definitions of their terms from week to week, telling lies and tall tales, scaring us…
So now when they open the cage they've built for us, no one flies out.
They've really done a number on us.