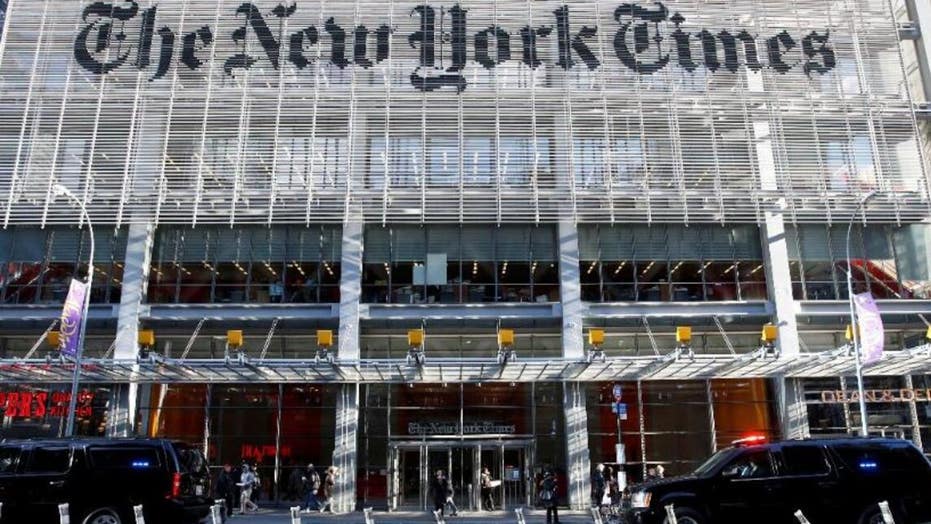 The journalism school at Fimbo University has tossed out all of its traditional journalism courses in a campaign "to bring news reporting into the 21st century," according to Dean of Journalism Dr. Horace Pravda. "Our students, upon graduation, will be the cutting edge of modern journalism."
"All the old ways of doing journalism have got to go," he said. "We've abolished all the old courses and replaced them with new ones." Like these:
*Sucking Up. Let those public figures know you're in their corner all the way! Open borders, transgender, sweetheart deals for China and Iran–you name it, we're on it!
*Concealing Facts. Never let the public know anything that the Democrat Party doesn't want them to know. Presidential candidate's son under investigation for a plethora of assorted crimes and conflicts of interest? Never, never print it. And ban it from the social media.
*"What Is Truth?" This is our honors course! Let's face it, "truth" is overrated. In this course, students will learn there's no such thing as "truth." There's only "your truth" and "our truth," and "our truth" always wins!
*Lying 101. Our introductory course trains journalism students in the finer points of lying and not getting caught. Not that getting caught will ever get you fired, but who needs the hassle? Someone once said "There are lies, damned lies, and statistics." Lying 101 will make you adept at all three!
"Forget about the news," said Dr. Pravda. "Our job is the fundamental transformation of America! How else do you think lawless riots get turned into 'mostly peaceful protests' in the headlines?"