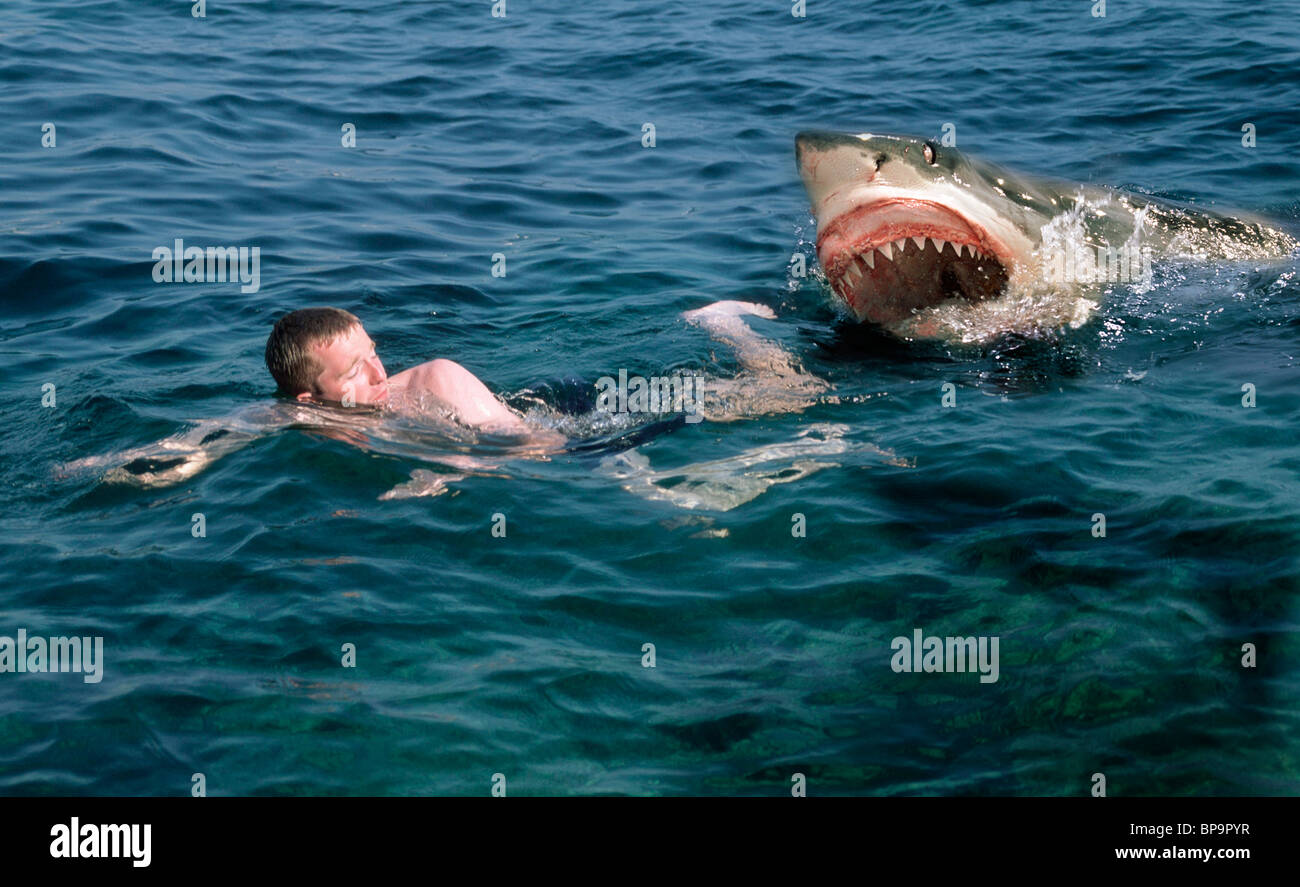 Relax! The shark is only curious. And this is just an "interaction."
"Experts"–yeah, we just love 'em–are now saying that shark attacks shouldn't be called shark attacks–unfair to the sharks, don't you know–but "negative interactions" or just "encounters" with sharks (https://nypost.com/2021/07/15/shark-experts-insist-on-re-branding-attacks-as-shark-interactions/).
Like sharks care what you call them. Like it'll hurt their feelings.
These particular experts are in Australia, a country well known for shark attacks. But really it was just some innocent big fish taking an innocent bite out of someone's leg, just to see what it'd taste like.
The truth is that the waters around our beaches are full of sharks, pretty much all the time, and occasionally a shark bites somebody… or takes several bites, and kills the swimmer. This is what sharks do. They are predators. It's how they live.
There's no point in being mad at sharks, hating them, declaring war on them, or being so afraid of sharks that you won't step into your bathtub. But there's no point in trying to depict them as a lot of cozy-cuddles, either.
Then again, we live in a time when people can get arrested for using the wrong pronoun, or trolled on the social media for wearing a Chinese-style prom gown.
Again I say it: there's no one as anti-human as a humanist.