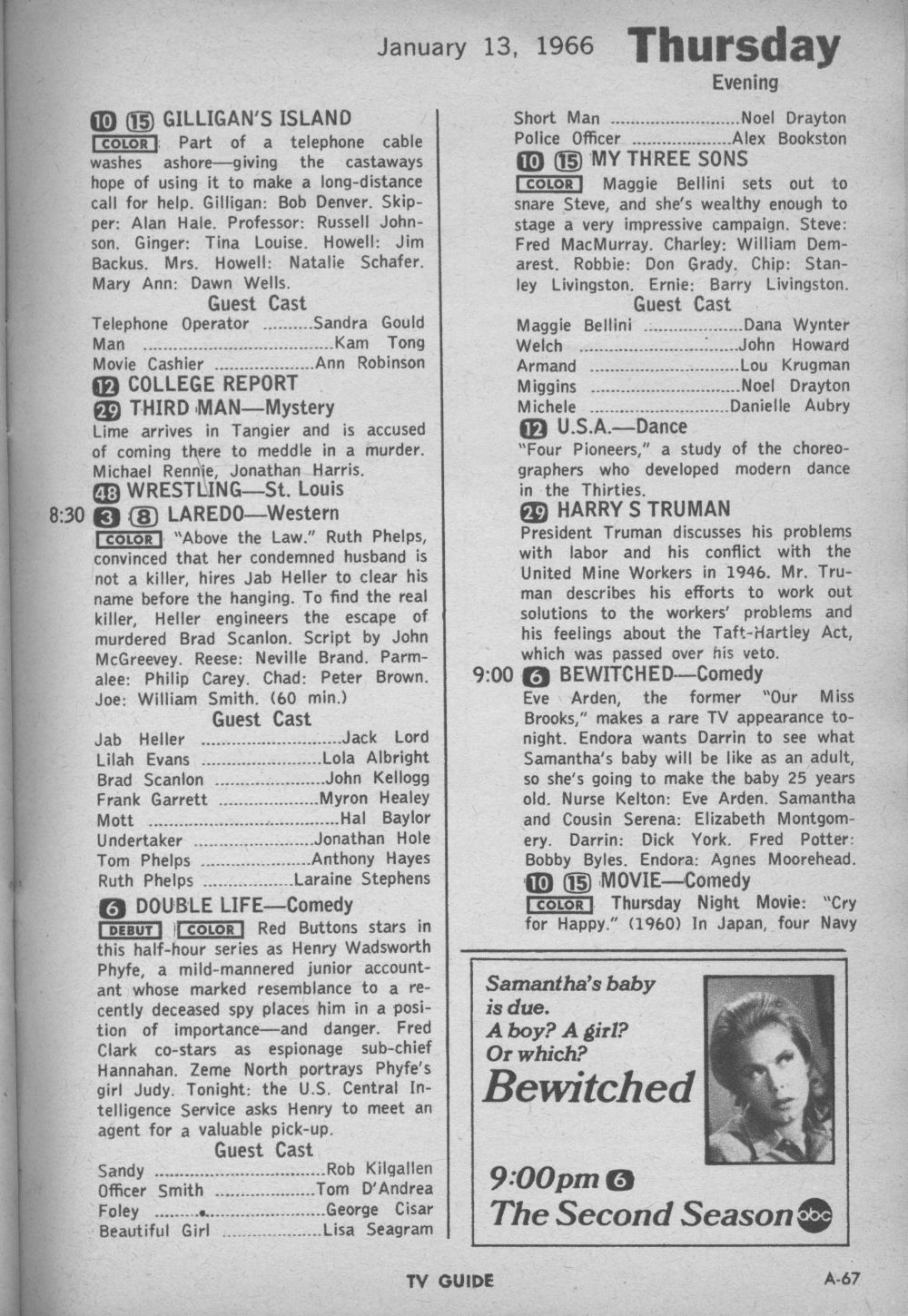 G'day, all! Byron the Quokka here with another weekend of spectacular television brought to you by Quokka University. Just don't ask us where these programs came from! It's a state secret.
Here are a few examples. Happy viewing!
8 P.M.  Ch. 04  CELEBRITY PHILOSOPHY–Drivel
Join host Mickey Rivers as he grills celebrity guests on the great questions of life! If I'm not me, then why do I look like me? Do bookcases know they're bookcases? Is free will compatible with high fashion? Panel: Phil Silvers, Paul Lynde, Charo, Zsa Zsa Gabor. Featuring Arnold Schwarzenegger and his orchestra.
Ch. 08   HILLBILLY SKIN DIVERS–Drama/Geography
Grampa Hooty (Emmanuel Kant) continues his search for the Lost Appalachian Ocean, only to learn that those pesky Hatfields and McCoys have stolen his aqualung. Possum Hatfield: Jacques Cousteau. Grannie Bogoljubov: Vanna White. With stock footage from Col. John D. Craig.
8:06 P.M.  Ch. 22   YAN CAN'T COOK–Exotic Cookery
Chef LeRoy "Frenchy" Yan tries his hand at Lake Victoria gnat pie, but all the gnats escape into his kitchen. The mossbunker cakes don't turn out so well, either. Special Guest: the woman from the local board of health.
8:30 P.M.  Ch. 18   CRIMINAL COPS–Police Drama
Lake Apocalypse Police Chief Bruce Loose (John Candy) encourages his officers to rob the 7-11 before the local criminals can get around to it. "Eventually they'll go straight because everyplace has already been robbed," the reasoning goes. Deputy LaFong: John Cassavetes. Joey the Clam: Richard Burton.
Ch. 31  MOVIE–Science Fiction/Melodrama
In "I Cover the Beehives" (1958), rogue entomologist Jane Payne (Greta Garbo) tries to romance reclusive philanthropist Zane Grayne (Ray Milland) by cross-breeding killer bees with grizzly bears–with predictable results! Song: "I've Got Zits"
And there you have it, boys and girls! We have discovered that no less a personage than Frankie Poppadoppoulos tunes in here every weekend. Who would've thought it?