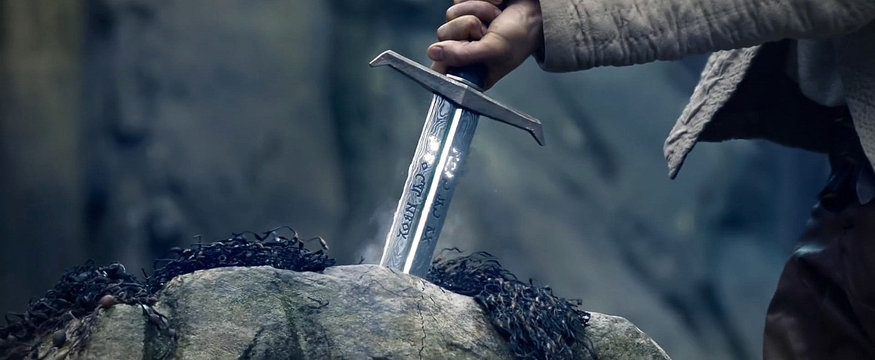 I like to post this essay now and then because we need a hero like King Arthur, blessed by God and able to win impossible victories to deliver us from our pagan enemies.
It's been some years since I came to this conclusion, that the sword in the stone was a true story. It's become very vivid to me now. Yes, it could have happened that way. In my mind's eye, I can very clearly see the stunned expressions on the faces of the Sarmatian cavalrymen, veterans and youngsters alike, when they see this nobody, this young man out of nowhere, pull out the sword that they've been worshiping, flourish it over his head for everyone to see, and call upon them to rise up against the invaders of their country.
No one does a thing like that without God's guidance.
I see him! I see him on a great horse galloping, leading a desperate uphill charge that will break the pagans' shield-wall and insure the future of Britain as a Christian land.
It'd make quite a novel.