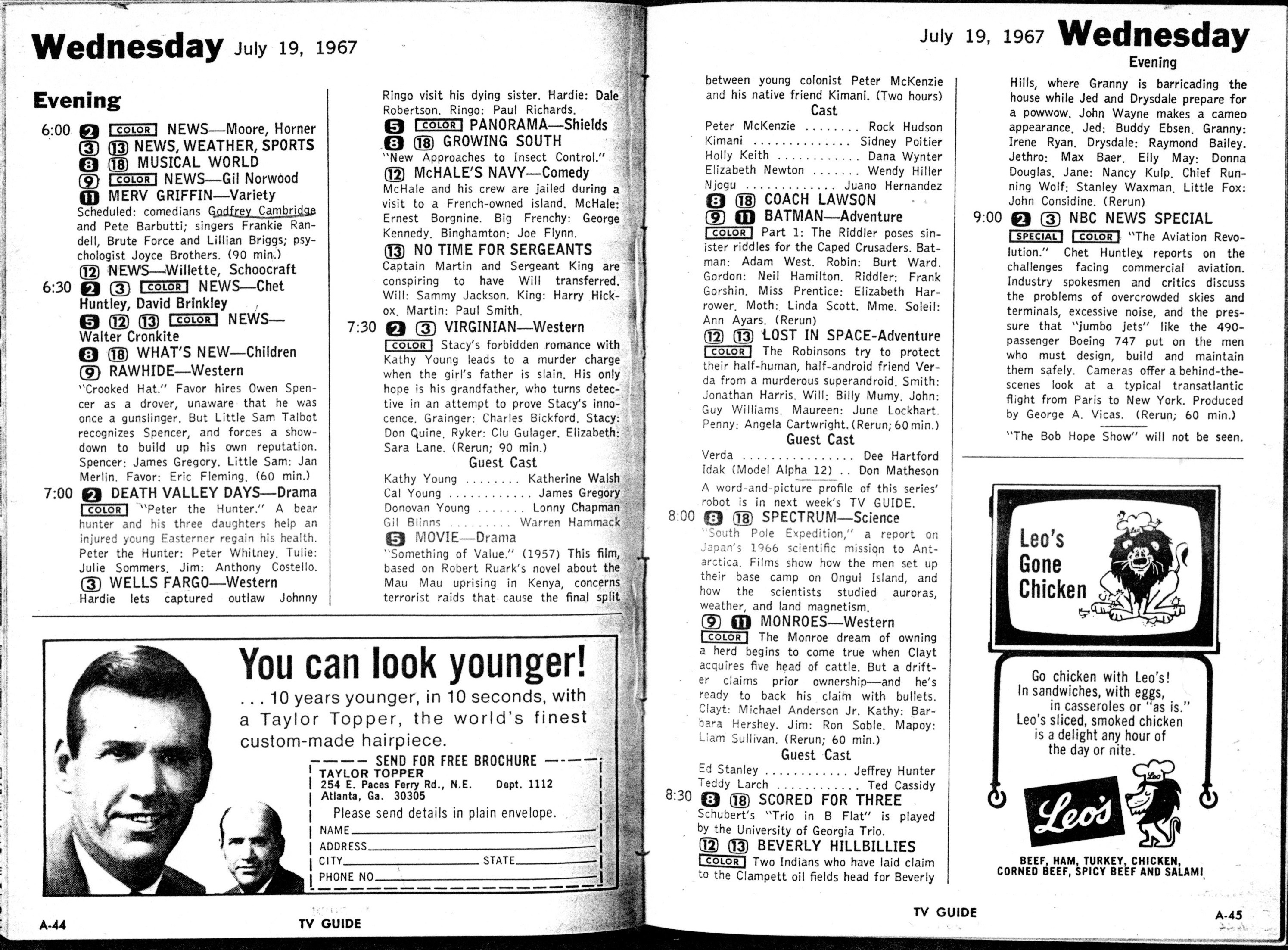 Wow! Just two weeks till Christmas! Well, take some time off from feverishly preparing, kick off your combat boots, put your feet up, grab a handful of nice crunchy leaves, and enjoy this weekend's Quokka University TV! With me, Byron the Quokka.
4:15 P.M.   Ch. 16   WORLD'S BEST MOVIES–Horror/Anthropology
In "You Don't Have to be a Baldy, Baldy" (1906), Cabbie Rudolf von Schlock (Phil Nieko) sells his soul to the Devil (John Kerry) in return for Guaranteed to Grow Hair or Your Immortal Soul Back. It grows hair, all right–and it never stops growing. In fact, it grows hair on everything you touch! Featuring Anthony Eden and his orchestra.
4:30 P.M.  Ch. 07  BEAT THE RAP!–Game Show
Host Judge Garo Yepremian has four prison sentences to hand out among five contestants–and whoever can "Beat the Rap" gets to go free! This week's Challenge: Who can swallow all the marbles in the five minutes allowed? Special guest stars: the June Taylor Dancers; Sgt. Popsky's Drunken Drill Team.
Ch. 12  POPGUN PETERSON–Western
Can new sheriff Popgun Peterson (Harmon Killebrew) tame Draco, Arizona–"the Town Too Dead to Die"? And with a toy gun, no less? Lil the Pill: Carol Burnett. This week: the Bunchy Bunch has threatened to massacre the entire town–and there's only Sheriff Peterson's popgun to stop them! Song: My Femurs Hurt!
5 P.M.  Ch. 22  MY SON THE SEA TURTLE–Sitcom/Tragedy
Written by William Shakespeare! Lady Molecule's son Orlando (John Zacherle) identifies as a sea turtle and won't come out of the bathtub! Rosencranz and Guildenstern (Kevin Branagh, Shemp Howard) can't get him to come out and perform his duties as Duke of Flatbush. This week: withholding fresh squid from Orlando leads to a disastrous war. Lady Molecule: Elizabeth Warren.
Ch. 43  MIGUEL BORRACHO–Spanish Talk Show (CC)
You won't need to understand Spanish to appreciate Miguel's abuse of his guests. Watch him push special guest Carl Sagan right off his chair! And there's always that business with the whoopee cushion. Authorities have been trying to get Miguel off the air for years now, but everyone's too scared.
Well, there you have it, boys 'n' girls–a whole weekend of fantabulous TV! I found myself humming My Femurs Hurt! as I was going to St. Ives…