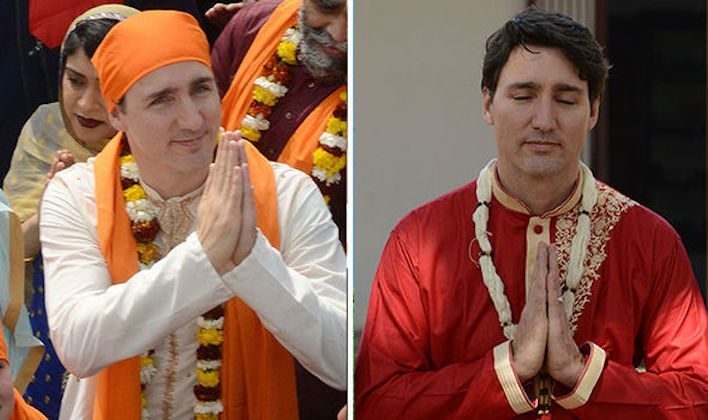 It's so hard to write satire, these days. This one actually fooled people. It shouldn't have, but that's the times we're living in.
Trudeau Exec Order: Believe in Evolution, or You Can't Have a Job
Among mortal men who walk the earth, there's no bigger fat-head than Canadian PM Justin Trudeau. Look at him togged up in Indian garb. What a schmo.
But my hoax wasn't that far out. Not long before, the Trudeau regime made support for abortion a requirement if you wanted funding for a summer job.
Freedom is not the natural state of fallen man. It is a gift of God, and must be conscientiously maintained.
Otherwise, nincompoops like Trudeau will lord it over you.