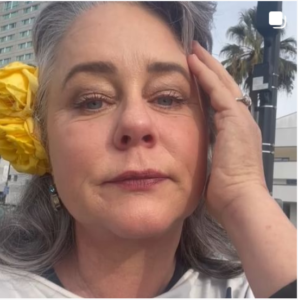 "Send me a helicopter, my car conked out!"
[Thanks to Susan for the nooze tip.]
The former mayor of San Luis Obispo was hot to attend the big Climbit Change rally in San Francisco; so she hopped into her electric car…
And never got there, because she couldn't find a charging station that was open (https://calcoastnews.com/2022/01/slo-climate-change-activist-heidi-harmons-electric-car-calamity/). Don't you hate it when that happens?
At one point she contemplated ordering a helicopter to pick her up and fly her to the rally.  Carbon footprint, anyone? Oh, wait–that only applies to us peasants.
The mayor not long ago stepped down from her office "to battle climate change." Boy howdy. What is it like to actually be one of these people? "I'm going to San Francisco in my electric car to battle climate change!" Uh-huh. Make sure you wear a flower in your hair. And galoshes on your feet.
True, a normal gasoline-powered car might have failed her. Out of gas, flat tire, vapor lock: these things happen. But aren't you supposed to, like, check to make sure your battery is charged before embarking on a long trip?
"Shut up! I'm saving the planet!"
Maybe someday technology will take us to a world of electric cars. But we have leftids trying to force this thing to happen before its time. They'd also like for you to have a car which the government can remotely disable if they decide you've traveled far enough for one week.
I wonder how many truly, deeply, goofy mayors we have in this country.