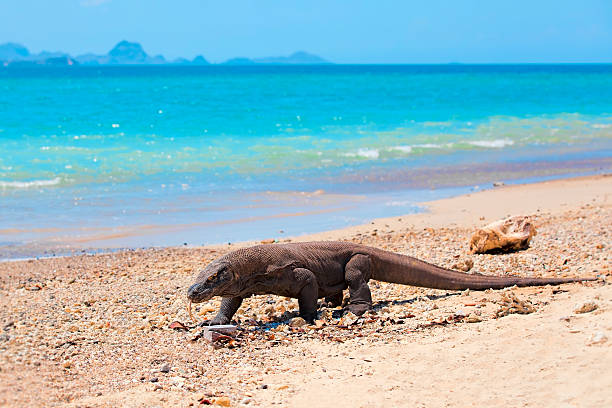 You'll want to steer clear of this beach.
Take an ill-assorted group of people who don't get along, but now have to pull together if they're going to survive: because their cruise ship sank and they're stuck on a desert island… with pirates… and Komodo dragons.
I had to move some things around yesterday, and I found one of my old manuscripts from 1997. I called it Dragon, and the plot is described above.
I dipped into it, just out of curiosity–and I got hooked! It reminds me of a lot of books by John D. MacDonald. Maybe because I read a lot of books by John D. MacDonald.
There were also a bunch of rejection slips from publishers and agents, thanks-but-no-thanks. I have no reason to believe that every single book they published was better than mine. I think it was quite good, for the kind of book it was.
In 1997 I was still writing because I wanted to be a writer and my writing served me. Now I'm happy to be a writer and my writing, I hope, serves God. I can't say that Dragon can make any claim of doing that.
But I think I can enjoy it.