G'day, TV fans! Byron the Quokka here–and have we got fantastic stuff for you this weekend! Just give us lots and lots of views so I don't lose my bet with Joe Collidge and have to give him an honorary Ph.D. from Quokka University. (He wants a degree in "Fizzix." He thinks it's some kind of soda.)
6:49 P.M.  Ch. 72  TEAR THE LID OFF HISTORY!–Pure Twaddle
Join hosts Howard Cosell and that model from the Victoria's Secret catalogue as they examine red-hot historical controversies. This week: Was the Assyrian Empire founded by cowboys? Guest: George "The Animal" Steele.
7 P.M.  Ch. 03  SOCIOLOGY FOR MACHO HE-MEN–(You have to ask?)
Just because you've got a degree in Sociology doesn't mean you have to be a wimp! Let the June Taylor Dancers teach you how to be a macho man and still go around handing out questionnaires about pee-pee. Guest: Jesse Ventura. Featured Song: "I'm in the Mood for Cheap Wine."
Ch. 11  WE ARE THE WOILD–Indescribable
Some say it's a cop show, starring Rory Calhoun as Lt. Hsiang Wang-Ho. Others say it's a PBS fundraiser with lectures on reliving your past lives by Ellen Pupa. And the rest swear it's a Star Trek spinoff with Bette Midler as a 400-year-old Capt. Kirk who can't remember where he left the keys to the Enterprise's lavatory. Decide for yourself!
7:30 P.M.  Ch. 12   MOVIE–Unspeakable horror
No less a personage than John Quincy Adams called The Thing from Under the Good Humor Truck (Swedish, 1952; dubbed into Swahili) "just the kind of movie Ingmar Bergman would make if he were a hopeless alcoholic who never progressed beyond first grade." It turns out Bergman once was a hopeless alcoholic who never progressed beyond first grade; and this is the movie he made about it. Sven: Arthur Treacher. Olaf: Godfrey Cambridge. Jopi: A rubber ball. Kopi: Barbara Steele.
8 P.M.  Ch. 62  WHO'S GOT BUGS?–Game show
This show won't be on for five minutes before you start itching! Celebrity contestants try to pass their bugs off to the next contestant, and the one who winds up with all the bugs is sacrificed to Science (Phyllis Diller). With E.M. Forster's Jug Band.
And that's just a sample of what the program geniuses at Quokka U. have in store for you this weekend! I can't wait to turn on my TV set!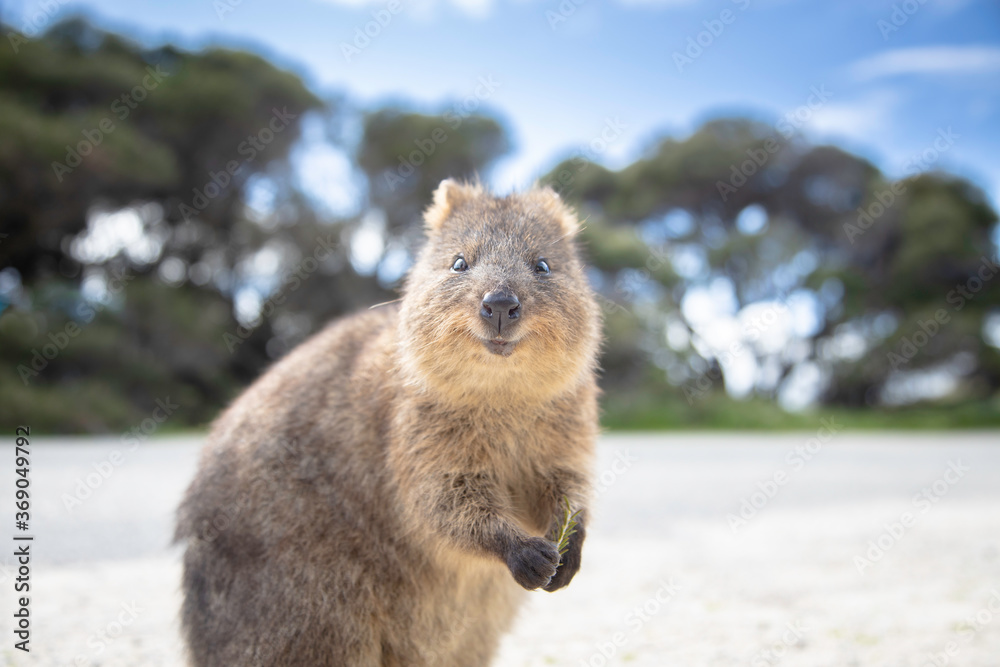 Byron the Quokka, signing off…