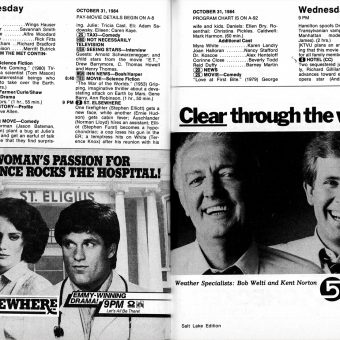 G'day, shipmates! Byron the Quokka here–unlike that pantaloon Joe Collidge, I can find my tail with both hands–but even better, I've found your weekend TV menu! Here are a few samples to inflame your curiosity.
8:30 P.M.  Ch. 42  GRABBUM GENERAL HOSPITAL–Melodrama
Who said soap operas can only be shown in the daytime? What else would you call it when Dr. DiBono (Mendel Rivers) chases Nurse Knox (Joey Heatherton) all around the operating theater while the hapless patient (Sidney Greenstreet) tries to stitch himself closed after surgery? Guest star: Roderick Usher.
Ch. 44  RAWHIDE IN AFRICA–Western set in the East
What do the cowboys of Rawhide do in between cattle drives? They drink and gamble away their pay and have to take second jobs! And this job is a doozy–herding wild gnus across the Serengeti Plain, vexed by lions, leopards, and unfriendly local people. Eric Fleming and young Clint Eastwood star–with all footage shot in luxurious Scotland.
8:43 P.M.  Ch. 56  MR. FIX-IT NEWS–Yes, it's news
Kill two birds with one stone! Bobby the Recluse shows you how to deal with clogged sinks and balky toilets while Carmen Miranda (computer-generated, but you'd never guess it) sings and dances the day's top news stories. Weather: Johnny Cash.
9 P.M.  Ch. 06  MOVIE–Pastoral science fiction tragedy
In "Mistress Bumbles' Labor Lost" (Pre-Columbian Studios, 2008), Director Pie Traynor improves on Shakespeare by ascribing his own script to The Bard. Mistress Bumble (Lucy Lawless) turns into Xena Warrior Princess whenever she emerges from her country cottage; and the man she loves, barefoot shepherd Jim Northrup (Omar Sharif), can't make up his mind–about anything! Featured: the June Taylor Dancers as sheep.
Ch. 11  PLEASE DON'T EAT THE POISON IVY–Sitcom
Bucky (Max Von Sydow) wants to join the Spanish Foreign Legion, but Mom (Heather Locklear) and Uncle Fidget (Taras Bulba) try to stop him by walling him up in his room. Meanwhile, Poppa (Andy Devine) gets a job as a tightrope walker. Special guest star: a live Tyrannosaurus.
Well! You can't miss these shows, can you? I guess you could, but you'd surely be the poorer for it.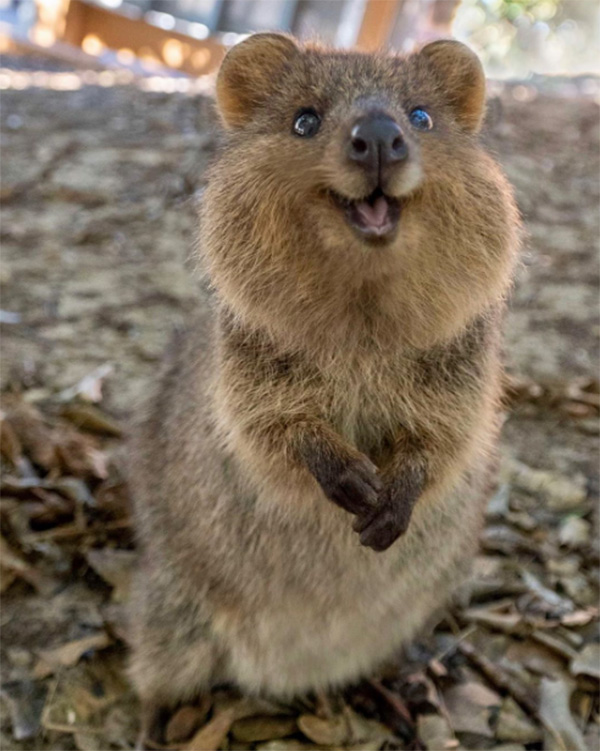 Byron the Quokka, signing off.