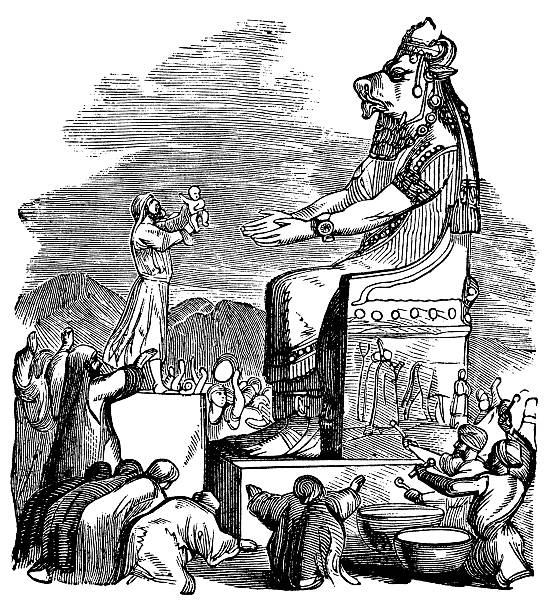 Sacrificing a child to Moloch: the Carthaginians did it, too, and you know what happened to them.
In Jeremiah 7:16, God tells the prophet, "Therefore pray not thou for this people, neither lift up cry nor prayers for them, neither make intercession to me: for I will not hear thee."
That was for the land of Judah. Stop praying for them, God ordered Jeremiah. Well, how far are we from reaching that point of no return? For Judah it was worshiping idols and giving up their children as human sacrifices. We abort babies in the womb and, should they chance to get past the abortionist, we use the public schools to encourage them to have healthy body parts cut off, and themselves permanently sterilized, for "gender reassignment."
And just yesterday Congress–all the Democrats, plus their RINO playmates–voted to "protect" same-sex pseudomarriage (https://www.thegatewaypundit.com/2022/11/just-senate-votes-62-37-advance-bill-protect-sex-marriage-republicans-voted-democrats/). And do you know what they did, just to make it political dynamite to vote against it? They linked it to "interracial marriage"–which no one was talking about, no one threatened it, and it has absolutely NOTHING to do with "gay marriage." But this way if you vote against the bill, you're a Racist who wants to break up interracial marriages. A real old-fashioned high-school Charlie trick.
Does anybody think these things please God?
And in the name of Heaven, what do "conservatives" in Washington think that they're conserving?
Oh, Lord our God! Remember, remember, that these things are done against our will, without our consent, and over our objections!