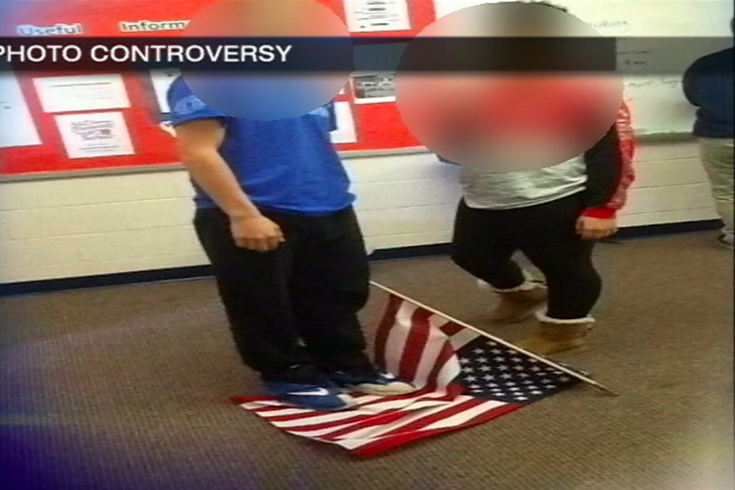 Get 'em started young!
Would you believe it? In a sample of some thousand people, a poll by the Wall Street Journal finds that only 38% of Americans believe in "American patriotism" and "American values" (https://amgreatness.com/2023/03/28/poll-just-38-percent-of-americans-believe-in-american-patriotism/). When the took they same poll in 1998, it was 70%.
Gee, what happened? Well… stuff like this happened: lecturer at Villanova, a Catholic university, preaching "A Womanist Path to Ending White Christianity in America" (https://blog.library.villanova.edu/2023/03/20/rev-naomi-washington-leapheart-on-a-womanist-path-to-ending-white-christian-america-on-3-29/).
So we've got the nooze media, Hollywood, Disney, liberal churches, teachers' unions, the colleges, and the Democrat Party all shouting from the housetops, 24/7/365, "America is a no-good stinkin' racist, homophobic, transphobic, planet-trashing, rotten lousy country!"–and you wonder that people are actually beginning to think so? I mean, if they had you in a cell while they did that, it'd be a cruel and unusual punishment and a violation of the Geneva Convention. It'd be seen as brainwashing.
Oh… and that "womanist path" involves a lot of blasphemy. But the lecturer wears a white clerical collar! Wow! If even the Church finds our country so detestable, we must be really, really bad!
Which doesn't explain why millions and millions of people from all over the world try to come here illegally every day. They must be masochists.