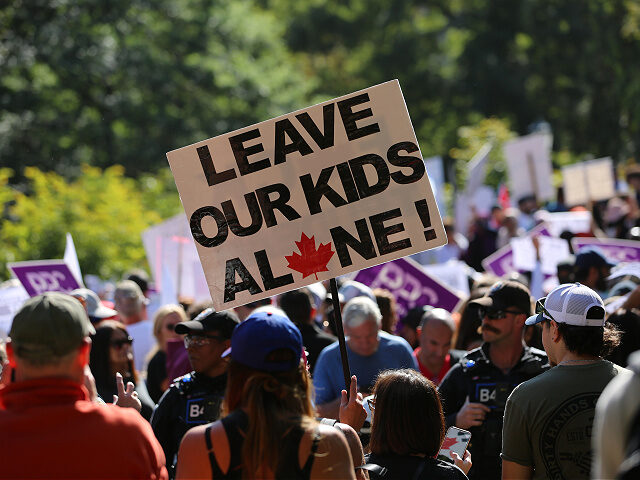 The schools are in the nooze, big-time, lately. Don't blame me; it's my duty to report it.
But here's a bit of good news, for a change.
Uncounted thousands of parents, all over Canada, coast to coast, turned out a few days ago to protest the public schools' grooming children for "transgender" (https://www.breitbart.com/politics/2023/09/21/anti-grooming-protests-sweep-canada-parents-speak-out-transgender-propaganda-schools/). The protests sprang up in Ottawa, Edmonton, Calgary, Toronto, Vancouver, and Montreal–just to name the biggest demonstrations. Yes, even in Vancouver. Who'd have thought it?
Remember this about liberals: they don't give a damn what anybody thinks, they're right and you're all wrong, and they've got the teachers' unions and control the schools… so there!
Speculation abounds that this may be the beginning of the end for the Trudeau Far Left government. If only… Well, we've heard that before. Maybe this time it's true.
Gee–why wouldn't people want their children taught they ought to try a sex-change?
Libs can't understand that any more than they can understand the Bible.