Hiyo, out there, it's 11-11! And I'm Byron the Quokka, bringing you the best in television from Quokka University, home of the 1989 West Australia Pick-Up Stix champions. Here's the merest sample of the sublime greatness we have in store for you!
6:45 P.M.   Ch. 03  YOUR LAST COMMERCIAL–Dark melodrama
Hey! "Dark melodrama" is a tautology! "Melo" means "dark." (I'm glad we've got that out of the way, it was a stone in my shoe. So to speak. No, I have not forgotten that quokkas don't wear shoes. It was a figure of speech.) Bounty hunter Chad Przwalski (Charles Bronson) hunts down actors, directors, and writers who make TV commercials. Then they make no more.
Ch. 07
'YOU SAID A MOUTHFUL!' NEWS–(Just what it sounds like)
Don't bother telling anchorman Bombley Twombly "Don't talk with your mouth full of cereal!"–This is the show for people who want to say they watch the news, but don't really want to watch it at all. Sports: Babblin' Bob Burnoose. Weather: Sally McNally. You'll be lucky if you understand six words of the entire broadcast!
7 P.M.  Ch. 42  LEAVE IT TO MAGO–Sitcom
What happens when a freak solar storm whisks a family of ancient Carthaginians to the suburban township of Cthulhu Corners, New Jersey? Not to worry! Twelve-year-old Mago, boy genius, gets them through one crisis after another! This week: The police want to know about that idol of Moloch in the "Smith" back yard–and the disappearances among neighborhood children. Sgt. Muldoon: Andre the Giant.
Ch. 55  SHAKESPEARE FINGER PUPPETS: 'AS YOU LIKE IT'–Words fail us
Shakespeare said "All the world's a stage," and surely was thinking about finger puppets when he said it. Tonight, the Famous Finger-Folk perform the Bard's classic comedy inside a shoebox! You'll need to sit real close to the TV set to see and hear it–but do you really have anything better to do?
Well, folks, that's about that! I love those finger puppets–you should've seen them do "Julius Caesar."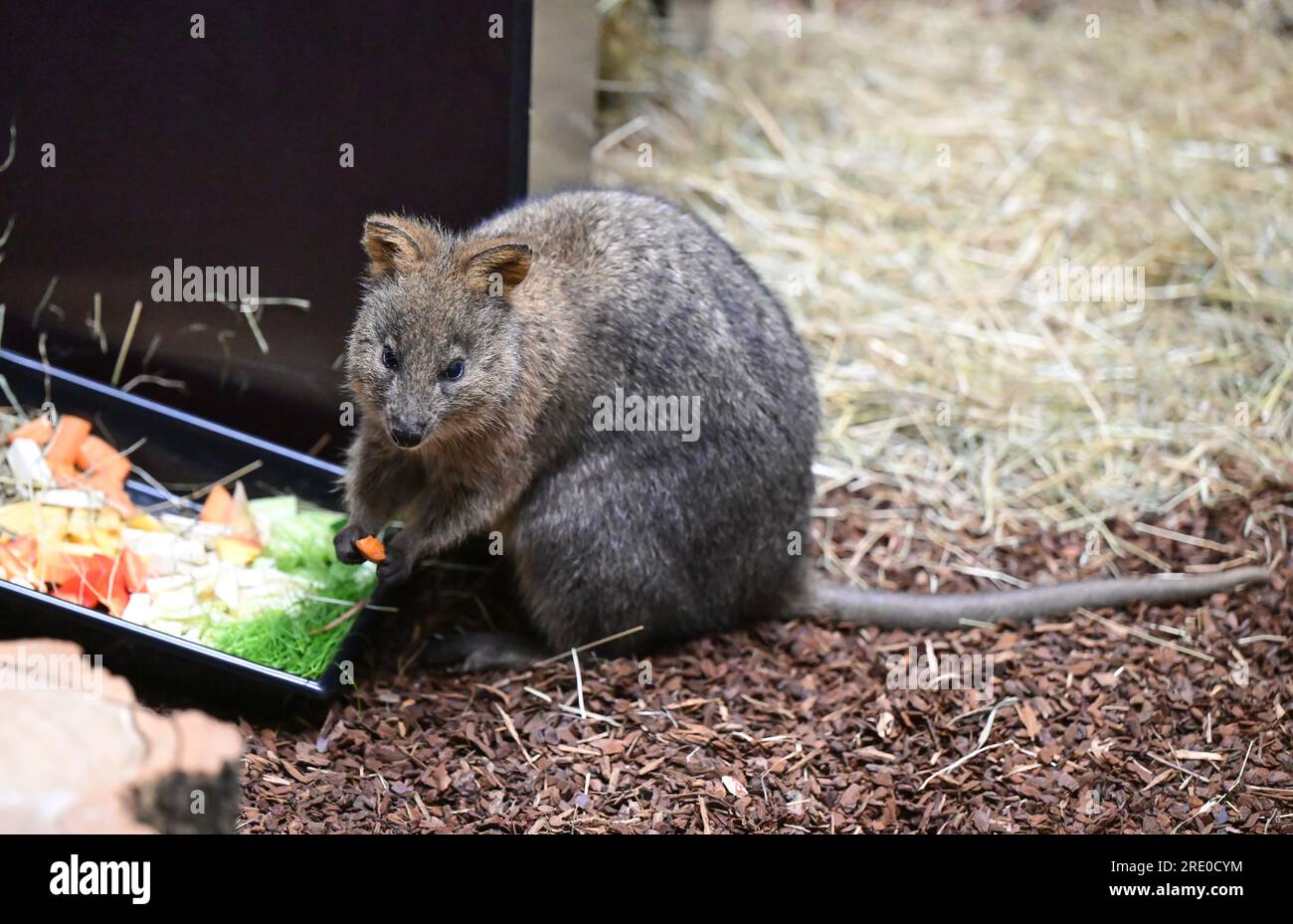 Make sure you've got leafy treats handy! Byron the Quokka, signing off.