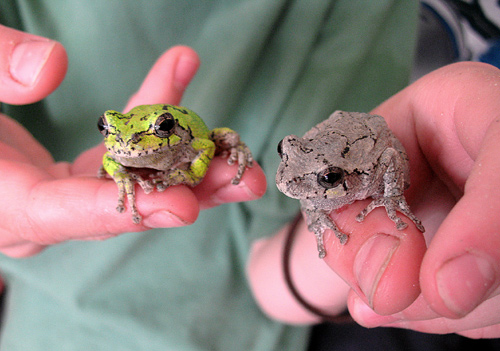 I will not publish a picture of that person. Here are two tree frogs instead.
Hey! Did you know stories about abortion are a true national morale booster? Ask presidential wanna be Pete Whatsit: he says, "We are all lifted up" by abortion stories (https://www.breitbart.com/politics/2020/02/17/pete-buttigieg-we-are-all-lifted-up-by-stories-about-abortions/).
And this–provide your own noun here–has the gall to go traipsing around with a Bible in his dirty hand…
Well, he sez, abortion isn't about killing a baby. It's about "freedom"! And "rights"! Like, "Part of American freedom is woman's freedom to make own [his English, not mine] reproductive decisions–"
And here's the rest of it. "–And freedom doesn't exist if there is not funding for low-income abortion services." By "funding" he means taxes wrung out of people who apparently don't have the freedom to have nothing to do with abortion. Mayor Whatsisname would force them to pay for something they know to be a mortal sin. Mr. Bible.
This man's mere appearance in public, let alone his presidential candidacy, is a national disgrace.
But the existence of Planned Parenthood, and an abortion industry, is a bigger one.