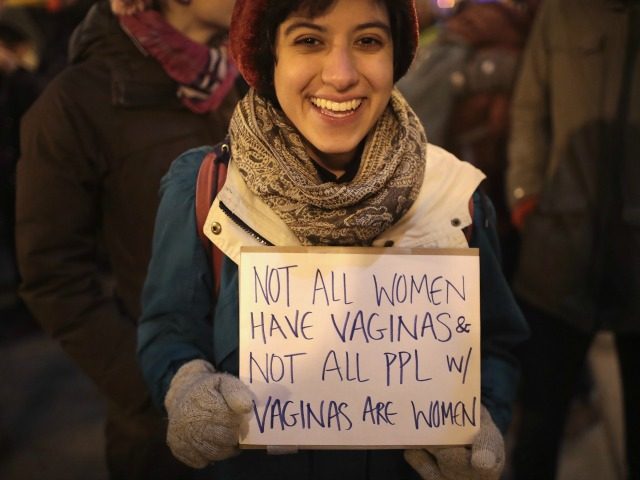 The grin of pure idiocy
I'm beginning to think the transgender push may be the worst thing that's happened in my lifetime. The pace is alarmingly fast–almost too fast to keep track of.
Latest: a Pew Research poll finds that 77% of Democrats with four years or more of college believe "sex is not determined at birth" (http://www.breitbart.com/big-government/2017/11/12/pew-77-percent-white-democratic-graduates-cannot-determine-person-sex/).
Well, what do you expect from Democrats? And what do you expect from college? But still, that's millions of people, millions of deluded idiots spouting this abominable twaddle.
And note the language creep within the poll, the repetition of the formula, "the sex they were assigned at birth." What do they mean, assigned? Assigned by whom? An assignment necessarily implies an assigner. Uh, that would be God, wouldn't it? So here are all these grinning moral imbeciles saying God's assignments are wrong, He just can't get it right. In fact, by insisting that reality is whatever we say it is, we assert that we are God.
I don't know where this is taking us, but I'll bet you anything it ends very badly. Very badly indeed, and with either a loud crash or a sickening soft plop.