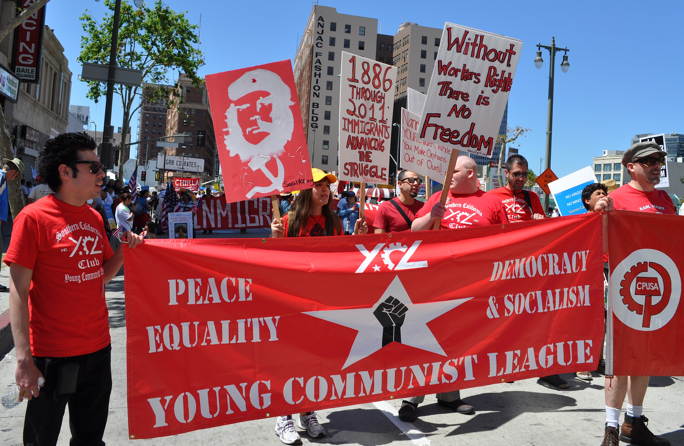 It always starts with people happily marching in the streets.
How come utopia always turns out looking like dystopia? Especially when it's on a college campus!
You know libs are just dying to bring Bias Reponse Teams into off-campus American life. Hey, wouldn't it be great! Hot dog, the least little slip of the tongue can land you in a world of hurt! You couldn't trust anybody…
You and I aren't made that way, so we can't see the attraction in this sort of thing. We aren't crazy. We aren't Democrats. The idea of a police state, run by themselves, just turns 'em on: they can't resist it.
Let them get back into power, ever again, and watch the whole country get turned into a gulag–oops, I meant a college campus. Getting a little hard to tell the difference. A campus is a gulag with lots of late-night parties?