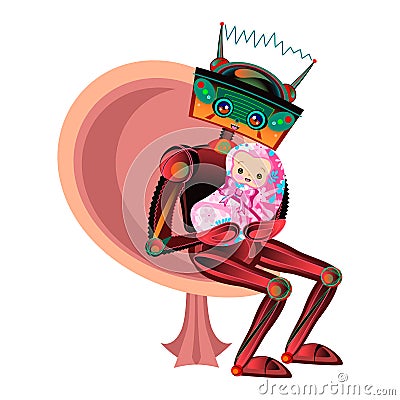 If people had the kind of ideas before they were rich like they dreamed up after they were rich, they never would have gotten rich.
Facebook honcho Mark Zuckerberg wants to build a robot to take care of his baby daughter. Honk if you think that's a good idea.
Well, okay, sure–it's a great idea for a 1950s science fiction/horror movie. But is it really, truly, hard to believe that sinful, foolish, uninformed, frightened, deluded human beings can't create "intelligence" that's wiser than themselves?