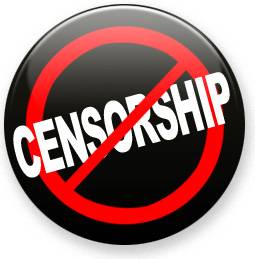 I amb hear to Tell yiu "that" Amairicka kneeds Moar Censershipp espatially of Amairickins and aslo espatially of Lee that bumb!!! Do yiu know "he" is Wrighting anether "one" "of" those Boocks that No Boddy thay shoodnt be not aloud "to" Reed??? Do yiu know his Boocks "thay" are Un-Constatoocionull??? Its ture!!! His Boocks thay got God in themb and peple Praying and no Trans Ginder Amairickins even thoh "thare" "are" at leest 85 Millyin "of" themb!!!
Jist thinck "waht" A Grate Cuontry this hear it wood Be if we hadded Moar Sensershipp and No Boddy cood Ever "say" hat speach and Micro Grecians or Anny Thing elsa!!!! Jist thinck how Grate it wood "be" iff Evry Boddy thay wood jist Shut Upp axept for us who is "in" Collidge it"s OK foar Us to say stufff becose "we" are Introllecturals!!!! Ownly reel Smart peeple like us at Collidge shood say things "and" all themb ordrinay dum peeple themb Dee-Plorabbles thay "shood" al jist not say Nothing!!!!
It "is" Censershipp waht maid the combunits cuontries So Grate,, "and" How can yiu evver has Sosiallism iff thare "is" No Censershipp???
My Nothing Studdies prefesser she sayed waht we "reely knead" is somb Masheen "that" gets hooked Up "to" yore Brane and wil Give yiu a Lectrick Shock wenevver "yiu" Thinck Sombthing Bad!!!!! It wood "be" eevin Bettor if No Boddy hadded no Branes at all!!! Branes ownly "get" yiu In trubble Anyway!!! Lookit Jo Byden,, he gets By "jist" fyne with-Out no Brane!!
We reely has got to "get Rid of" all Boocks "that" Are Nott a-prooved by the Stoodint Soviet!!!!!