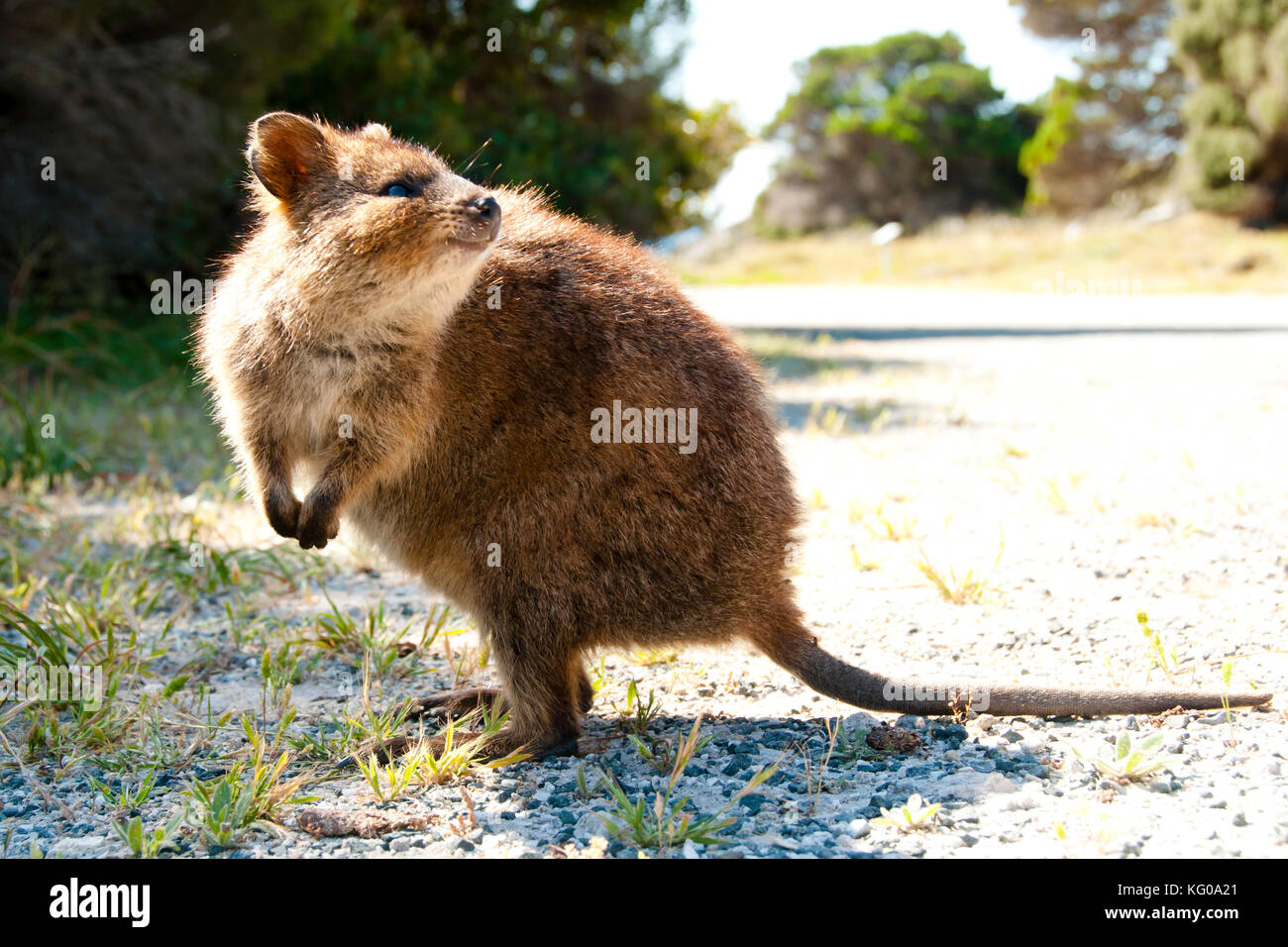 While Lee goes off to bang his head against the wall after a morning of studying the nooze, we're creating a new department for Quokka University!
Byron the Quokka here, mates–and that's Loueezee the Quokka looking back over her shoulder at the first little stirrings of our university's Dept. of Made-Up Languages. We've been advised by the Global University Accreditation Board (GUAB–easy to remember! "Have you got your GUAB?") that every accredited university or college must include in its curriculum a certain percentage of "studies" that are demonstrably useless. Otherwise, no GUAB certificate!
So we're gonna offer a whole degree program in Made-Up Languages, most of them made up right there in the classroom. We are shooting for something even more useless than Superhero Studies. It's gonna cost extra tuition, too!
Classes will be held in the bum-bum bushes immediately behind that old dead tree where Art Depreciation meets. There aren't going to be any professors. It seems no one wants to be a professor of Made-Up Languages. You can usually talk Albert the Wallaby into anything, but even he didn't want this. "Yer ammy befrond!" he said. He was either quoting Constable Chumley or saying something rude in a language that he just made up.
We have to create a few more departments before we can open for business; but I think we'll have a pretty easy time getting our GUAB.