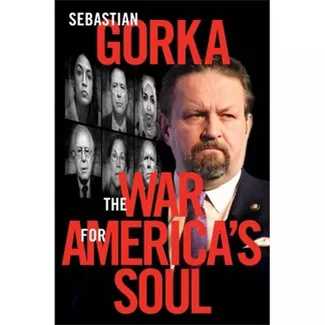 This was a very hard book to review. Published in 2019, by the end of 2020 just about everything the author said turned out to be wrong–and yet it wasn't his fault.
https://chalcedon.edu/blog/the-war-for-americas-soul-reviewed-by-lee-duigon
Sebastian Gorka did not foresee–and neither to anyone else–the upheavels of 2020: the COVID panic and the resulting shutdown of our national economy; last-minute monkeying with swing states' election laws; mail-in voting, with no checks for the authenticity of ballots; all kinds of funny business with the voting machines–who could have anticipated any of it?
And so Donald Trump is out of office, Far Left Crazy has control of our entire government, and is doing as much damage to America as it can, as fast as it can.
Unless the LORD build the house, they labor in vain that build it" (Psalm 127:1).
This was where it all went wrong: pinning our hopes "on Trump alone" (and he was alone–very much so!) instead of in Christ alone. If you don't take care of the people's character, their culture will not stand. If you don't take care of the culture, the politics will fail.
Well, we have to try again, don't we–and this time in reliance on the Lord. We must follow a Prince who cannot be defeated by armies, by money, by lies and terrors, by delusions, or by anything else this fallen world has to throw at Him.
We have no king but Christ!