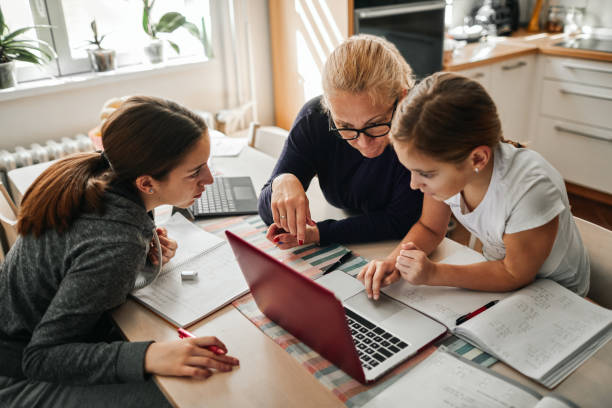 I don't usually do news on Sundays, but this is good news that ought to hearten us.
All across America, homeschooling is growing by leaps and bounds. An article in The Federalist analyzes the trend (https://thefederalist.com/2021/08/19/homeschooling-is-surging-across-america-homeschoolers-told-us-why/).
Did I just say "trend"? It's more like a rocket going off.
And why is it such good news?
Because 1) homeschooling produces smarter and wiser citizens who will not be easily deceived; 2) homeschooling could reach a point where it cripples "public education" and, more to the point, the teachers' unions; and 3) without money and manpower donated by the teachers' unions, and their indoctrination of young people to shape them into useful idiots–without public education and teachers' unions, the Far Left Crazy in America dies.
A consummation devoutly to be wished! And prayed for. And worked for.
Anyway, in fall of the 2020-2021 school year, census data showed 11.1 percent of households homeschooling, double the previous year. By May 2021 it was up to 19.5 percent! That is pretty heft growth.
Why is homeschooling on the rise?
The top reasons cited by The Federalist: Parents don't want their children wearing masks all day; because of the lockdowns, many families were forced to try homeschooling and discovered that they liked it, that it really worked for their children; that they really, really, intensely didn't like all the Far Left crapola on the curriculum, especially the "transgender" push and Hypocritical Race Theory. Nor were they at all pleased with academic standards that get lowered again and again.
These are compelling reasons, and so far they add up to about a fifth of America's families opting for homeschooling instead of yielding up their children to the tender mercies of Far Left teachers' unions.
We don't know how many children have to stay out of public school before the system collapses and the teachers' unions along with it.
The unions have doubled down on Critical Race Theory.
Let's make them pay for it.